Matia Island -- September 23, 2006





This voyage is rated 5 mainsails out of 5 on the Mainsail-o-meter.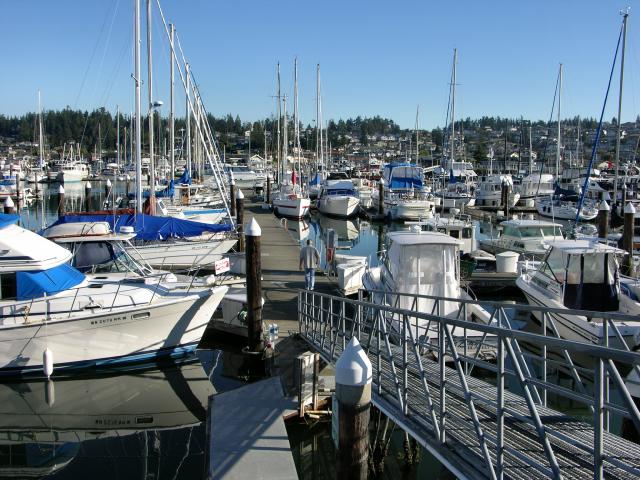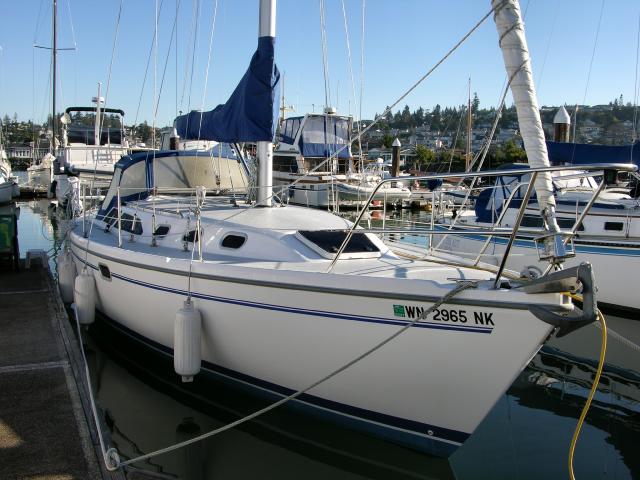 As always, Cap'n Jack had the good Mariah III all shiny-clean and ready to launch.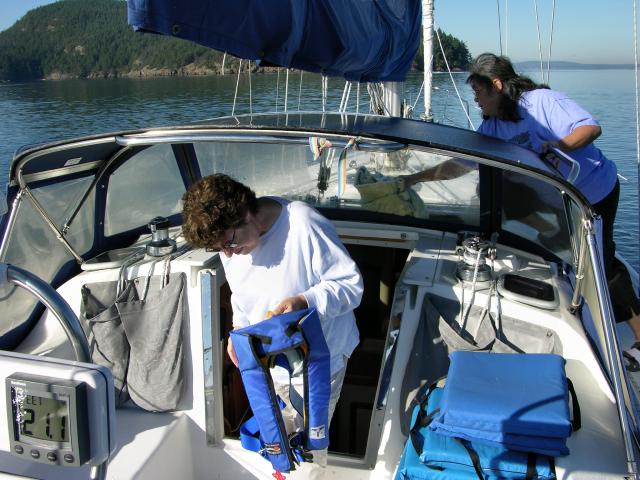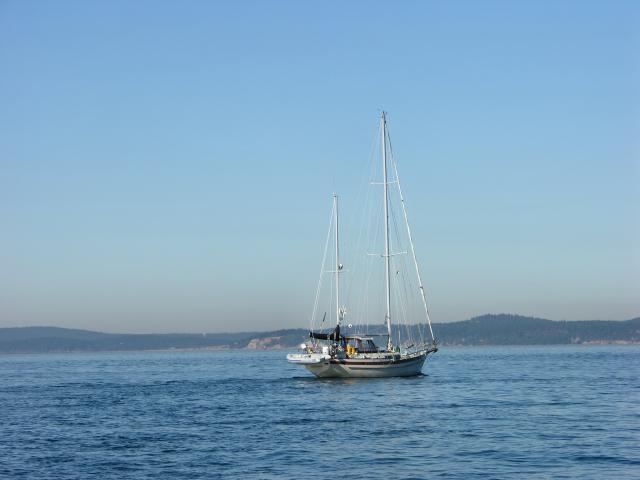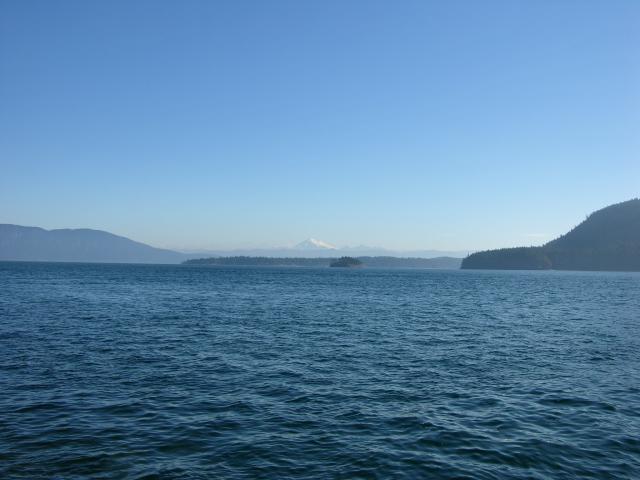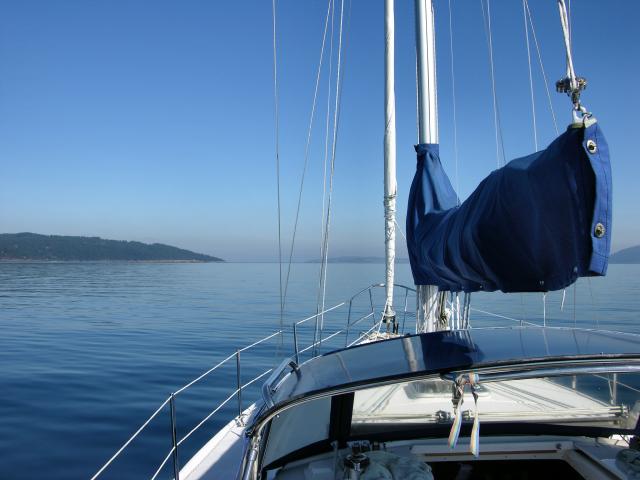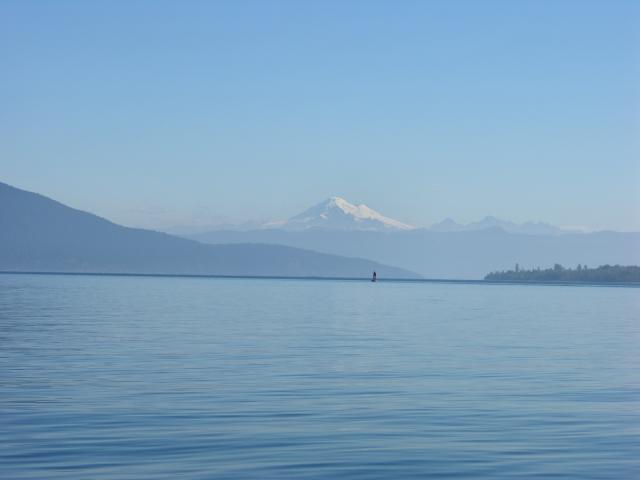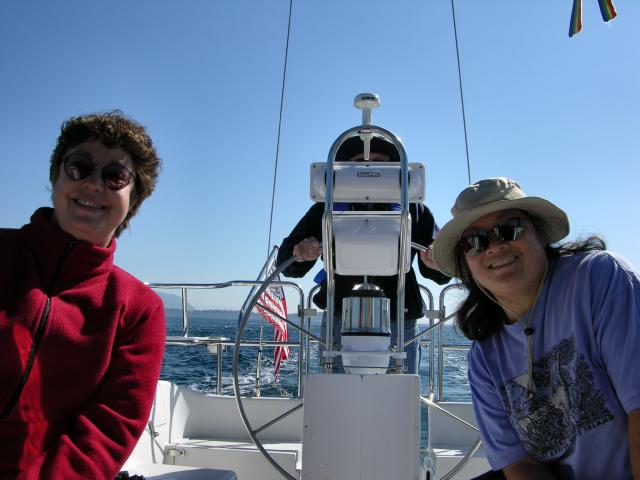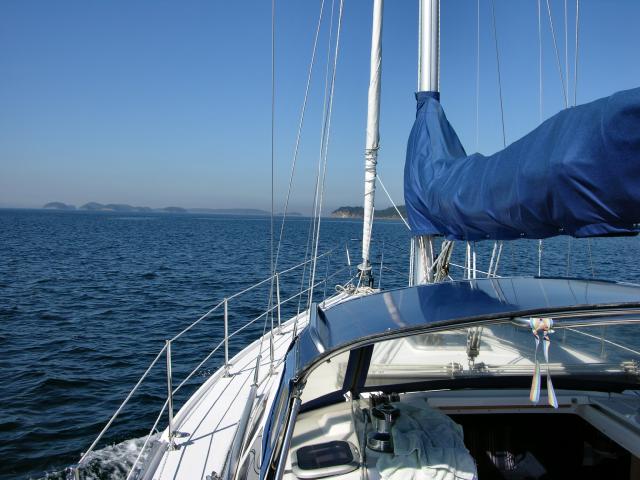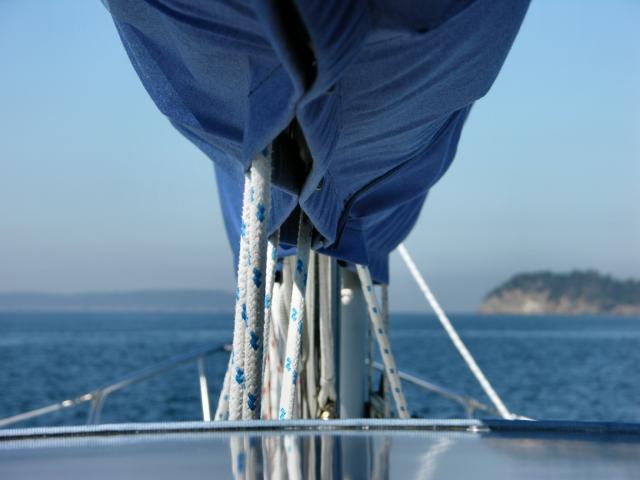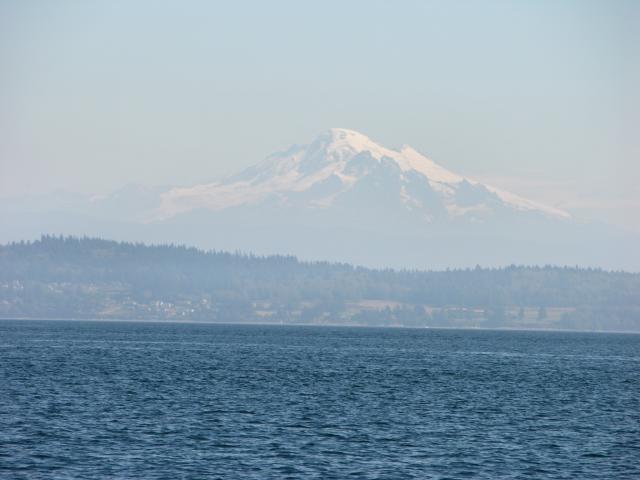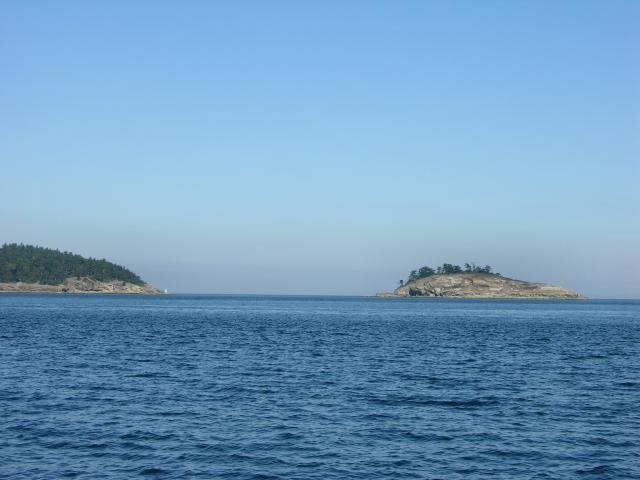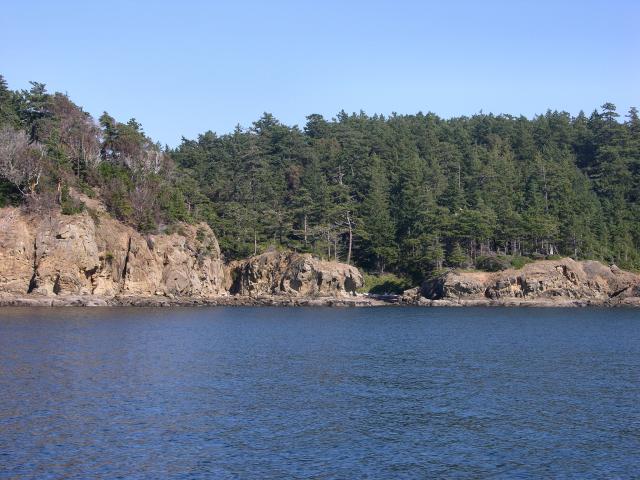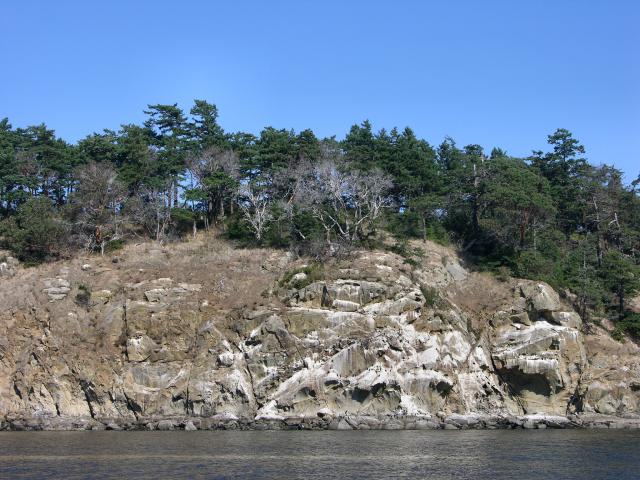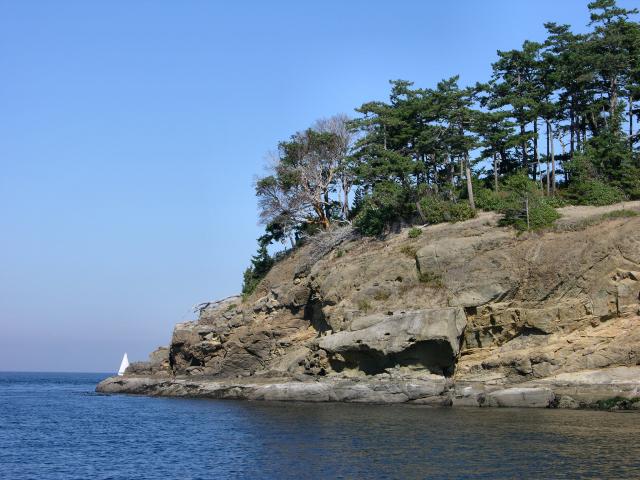 The guy on the shutter button was a few seconds either too early or too late on this one...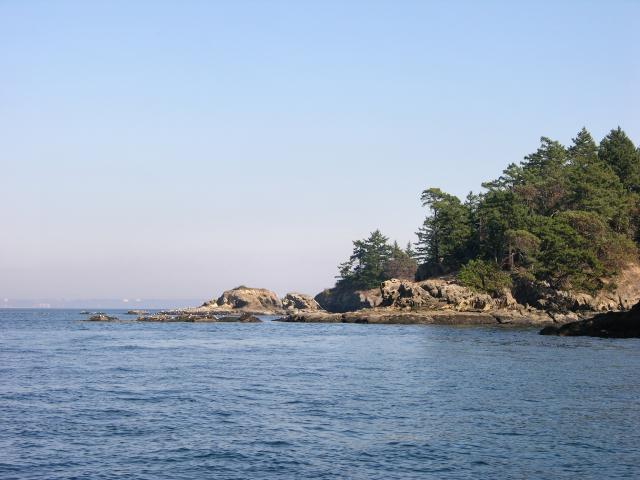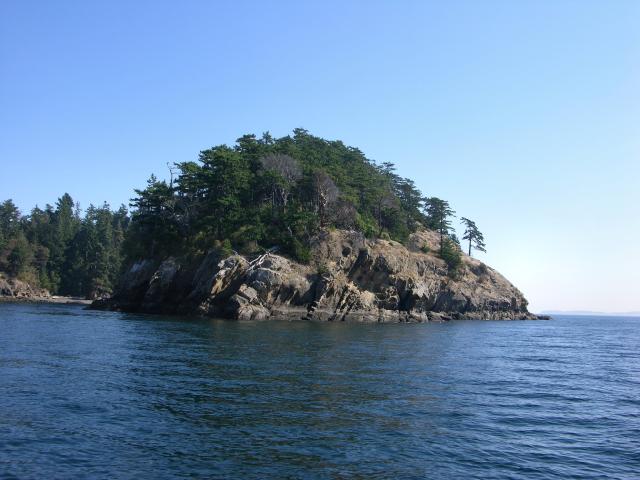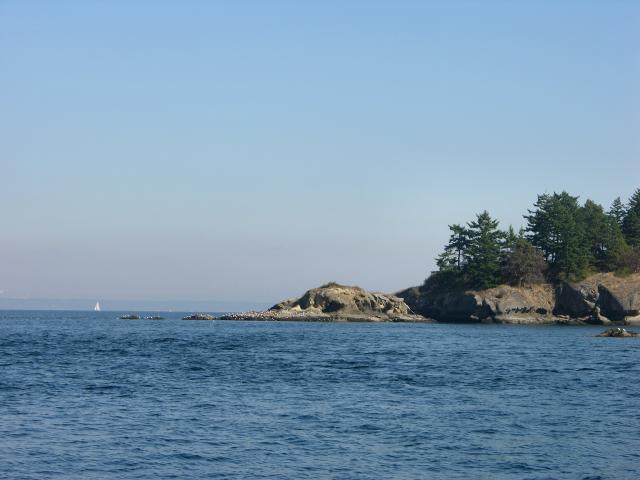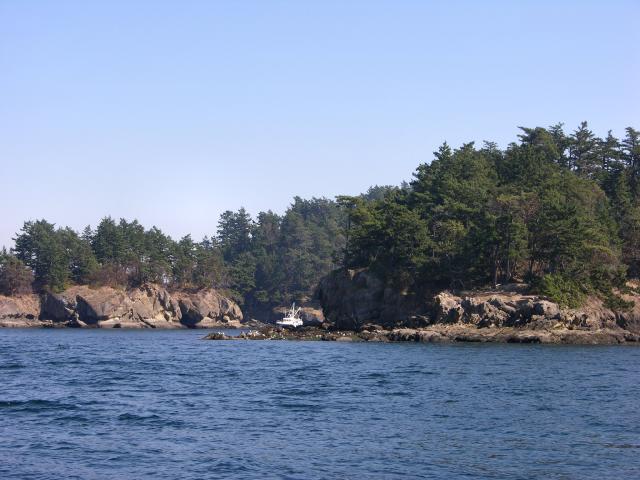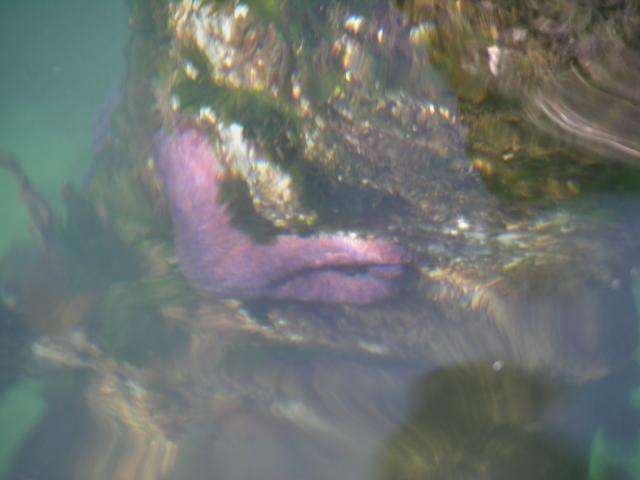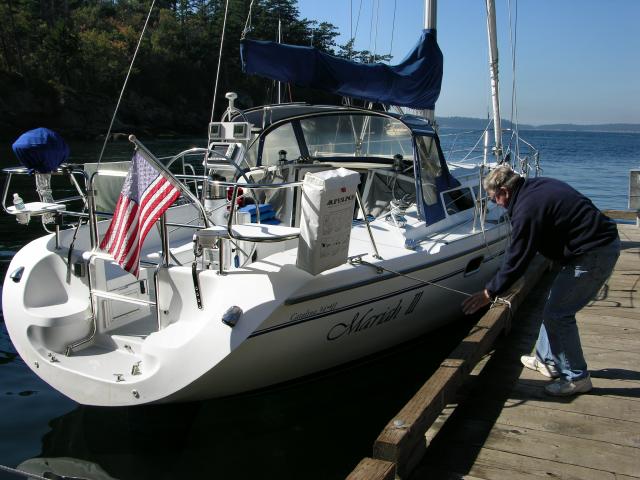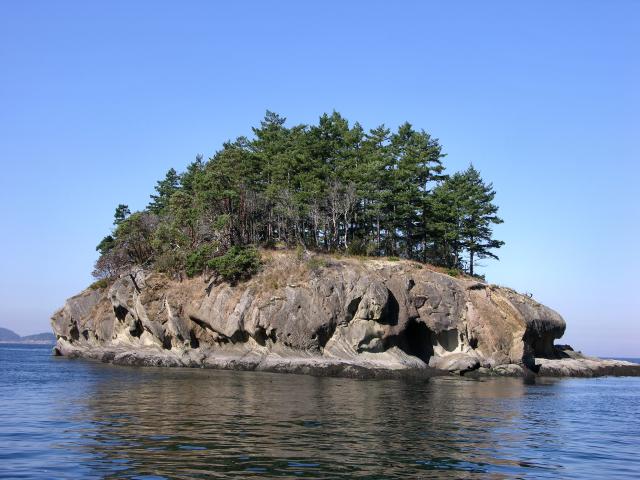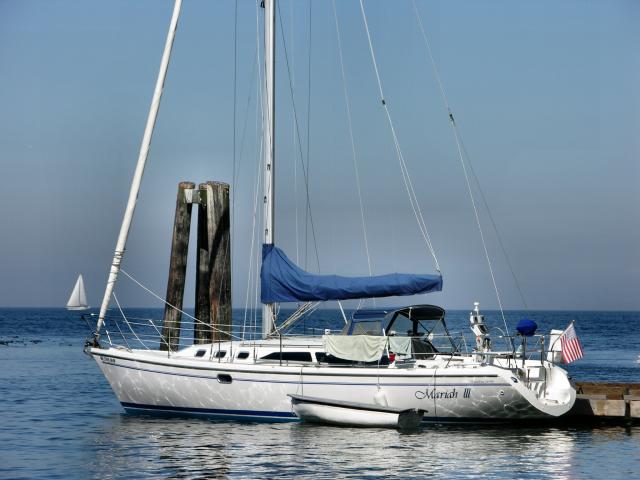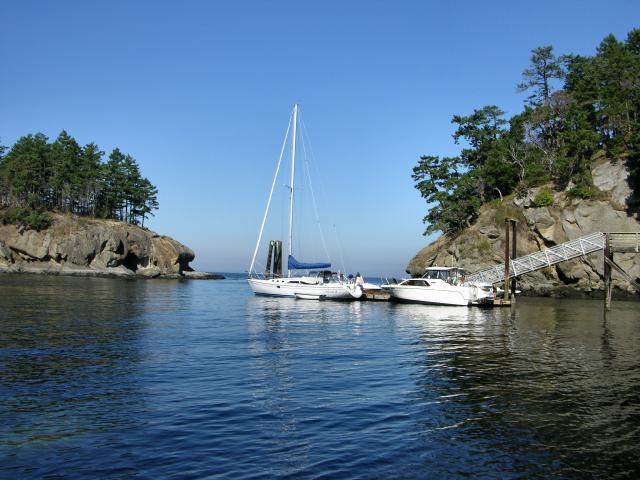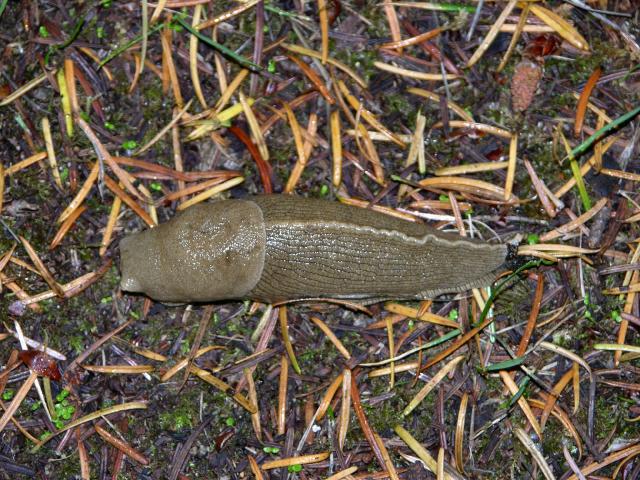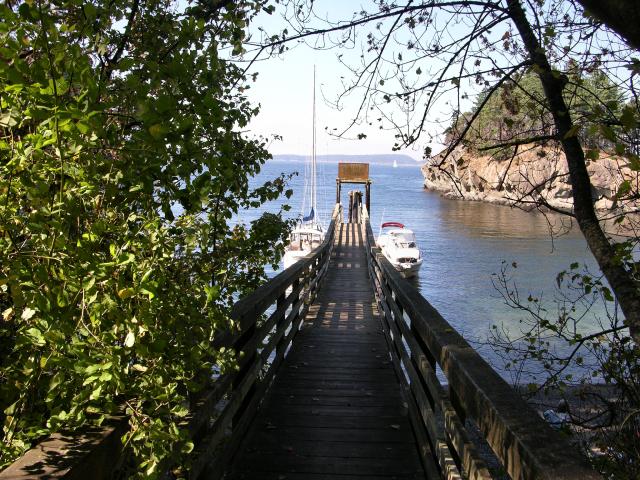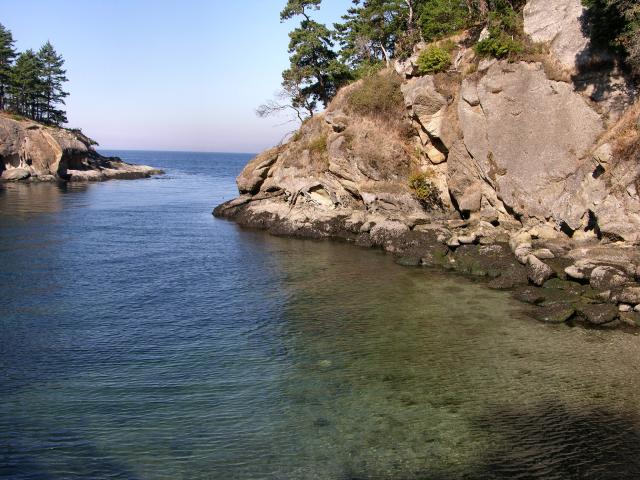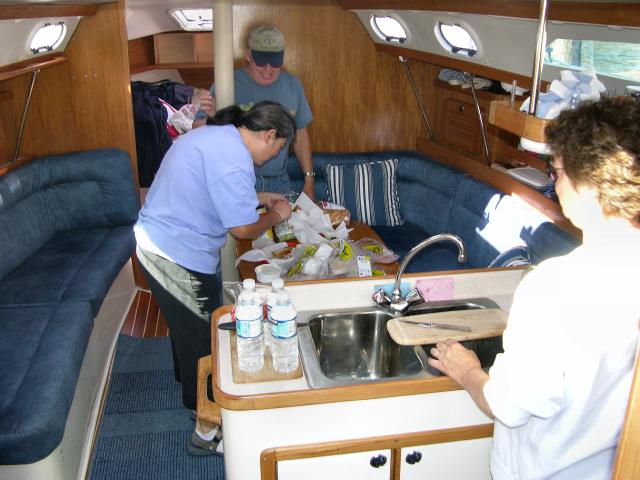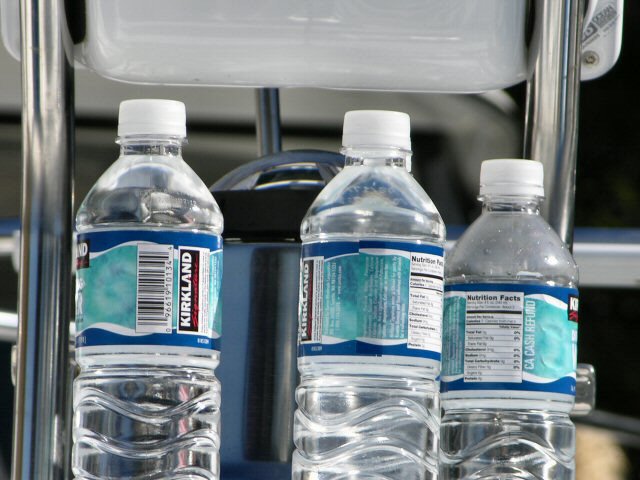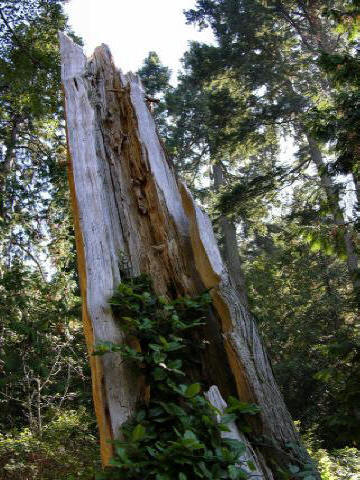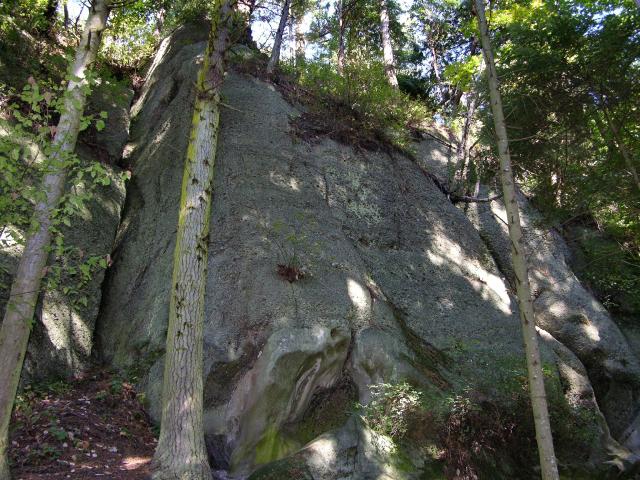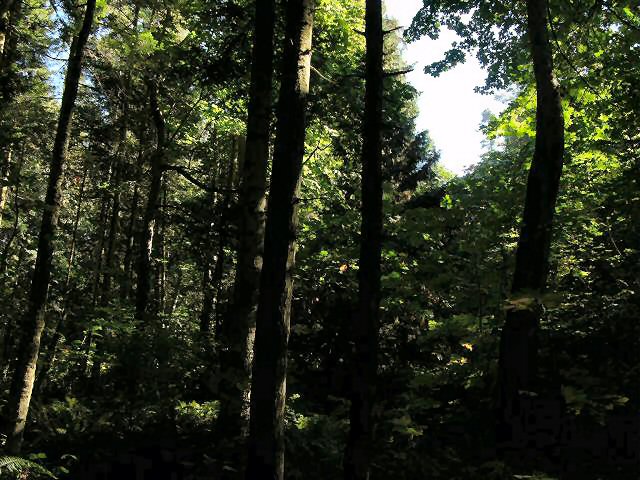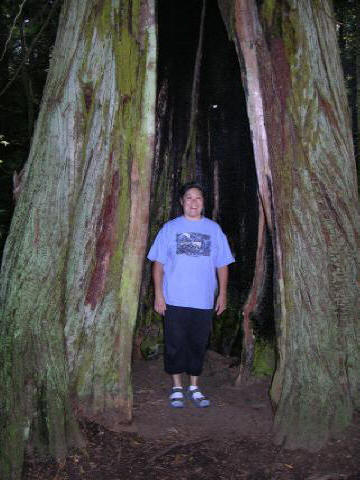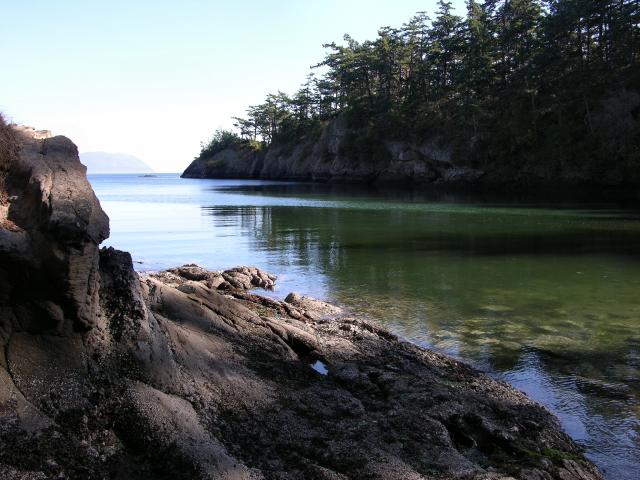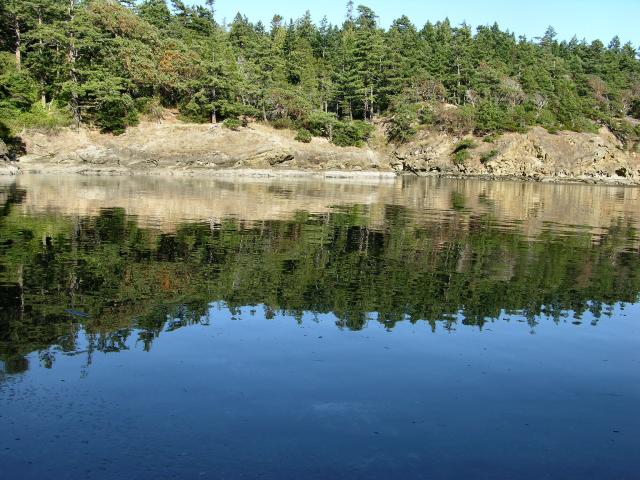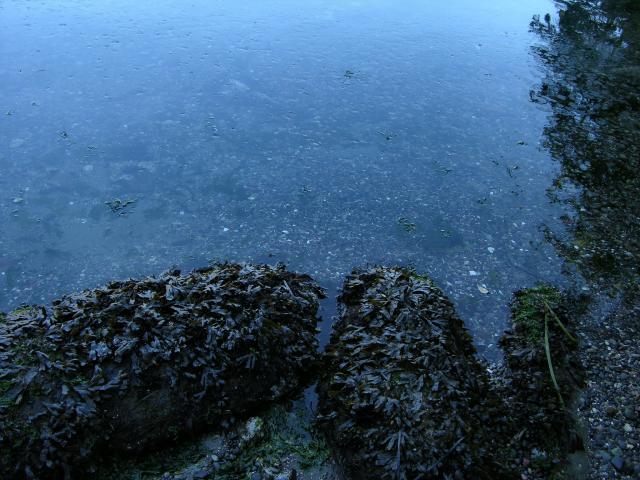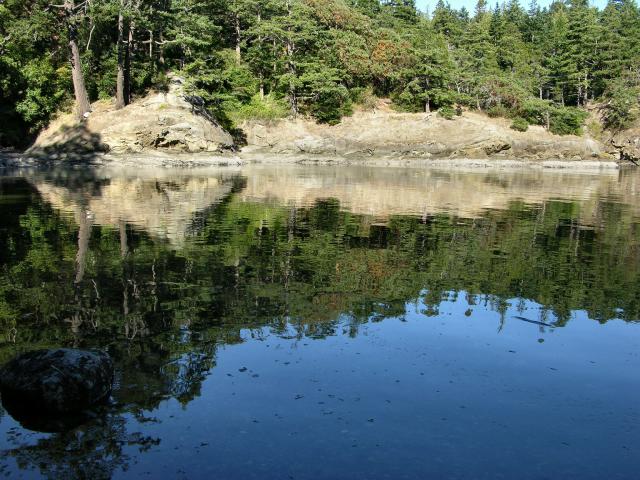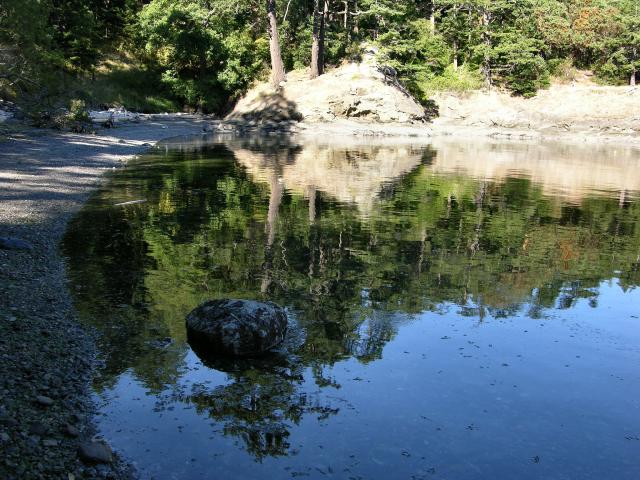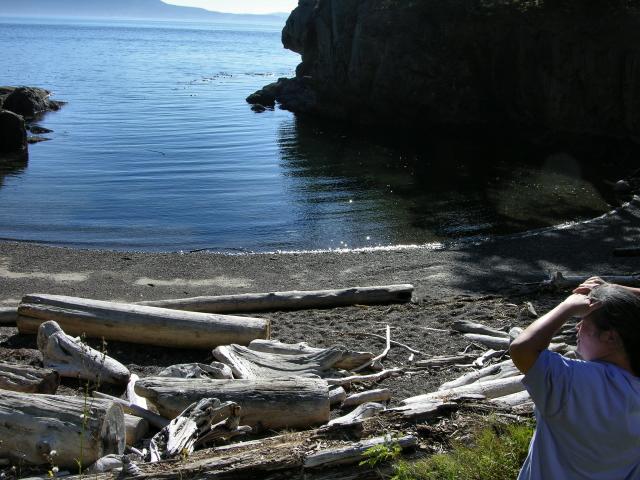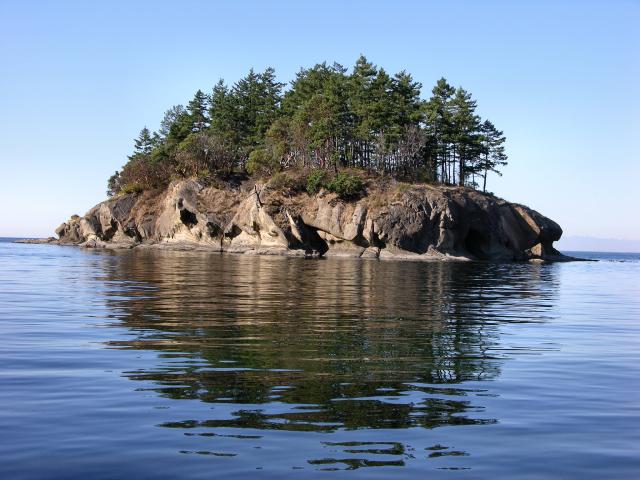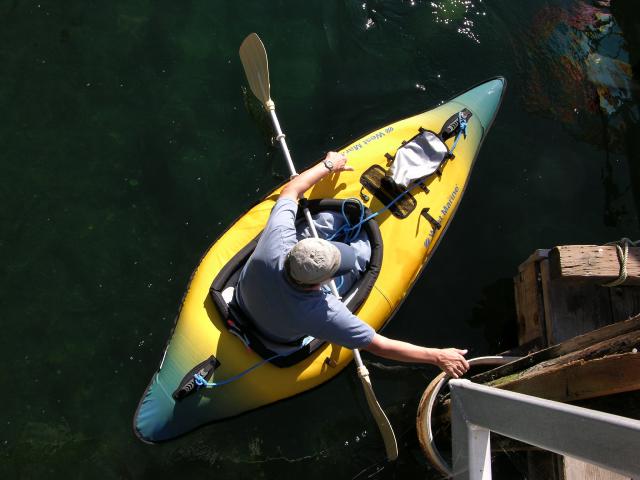 Some of our friendly dock-mates let Jack have a test paddle in one of their West Marine inflatable kayaks.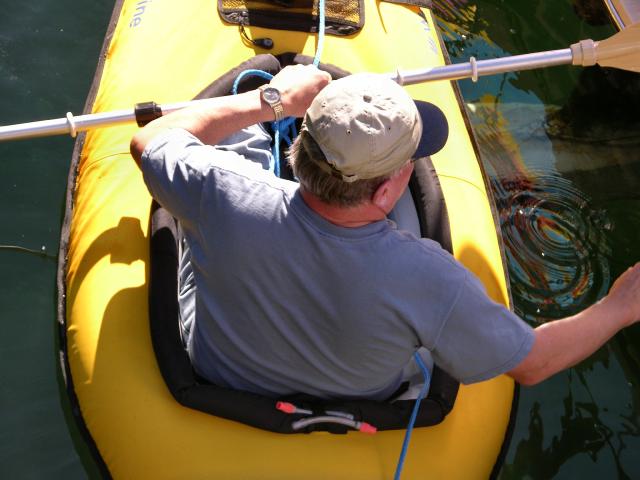 He seemed to do ok, and seemed suitably impressed,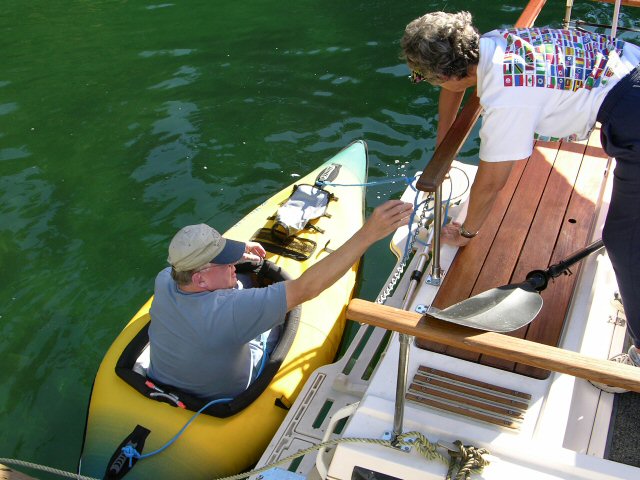 but it turns out that the hardest part was scrambling from the kayak up onto the swim platform on the back of the boat.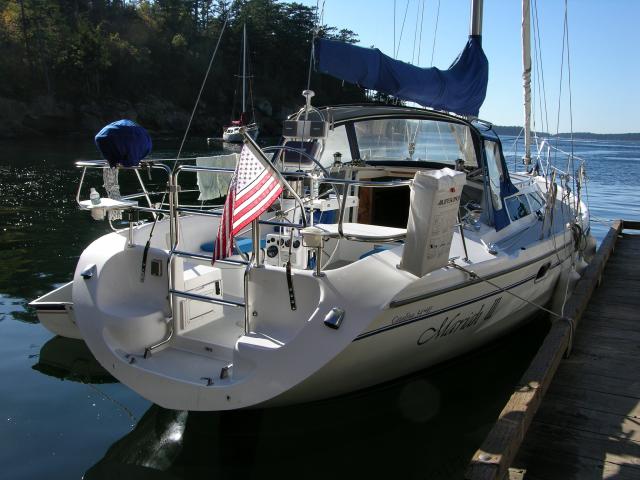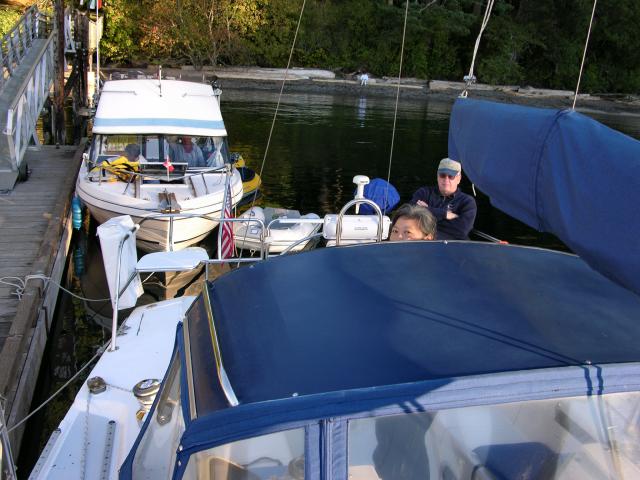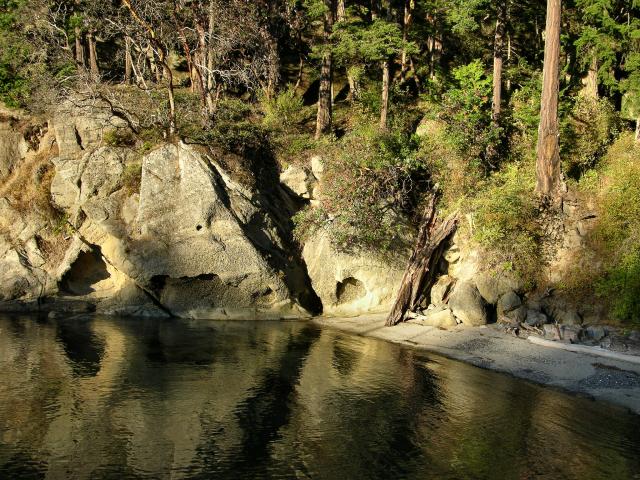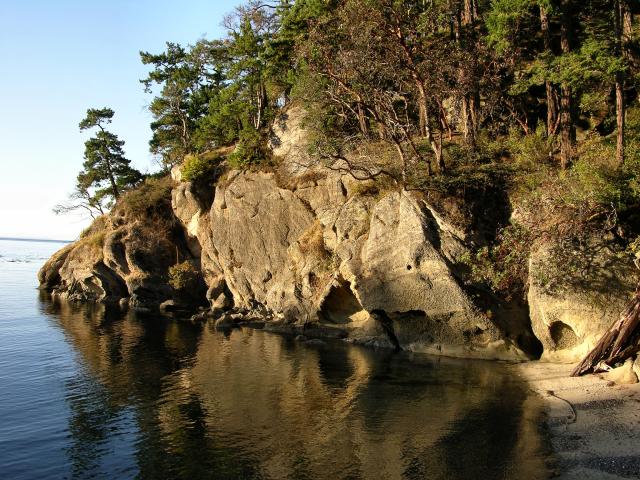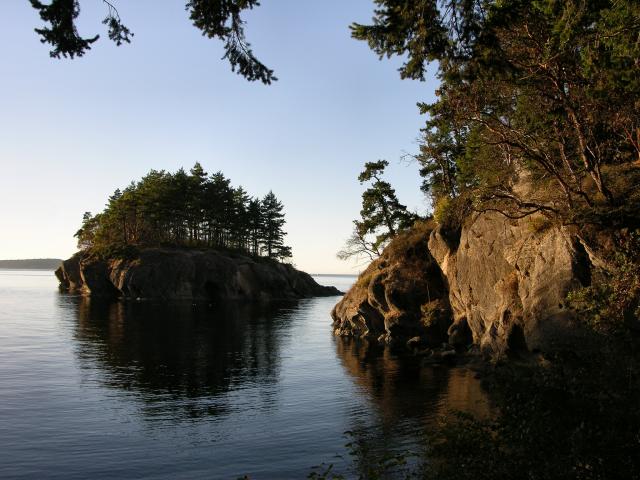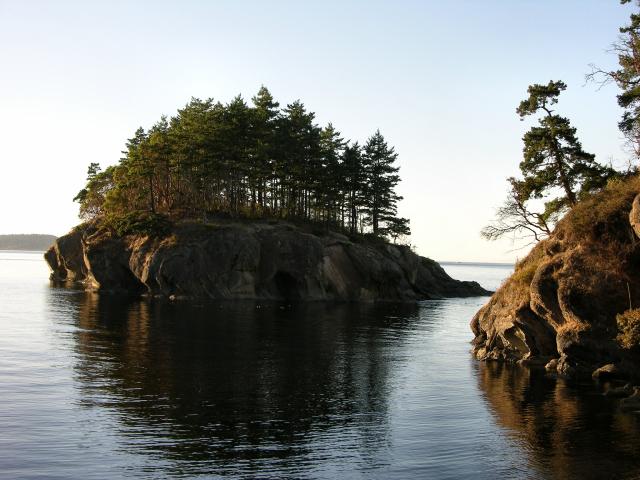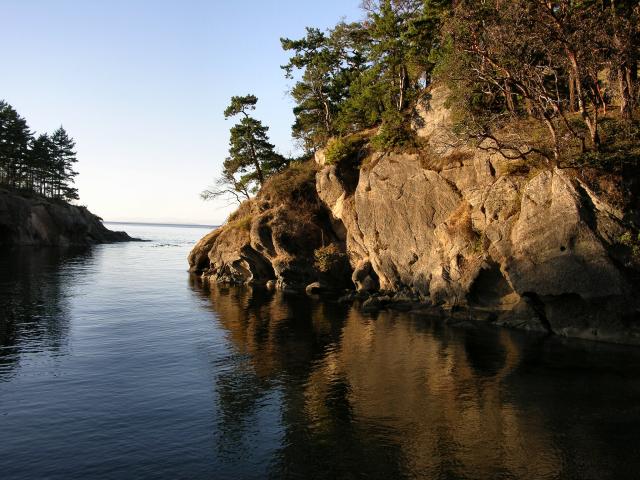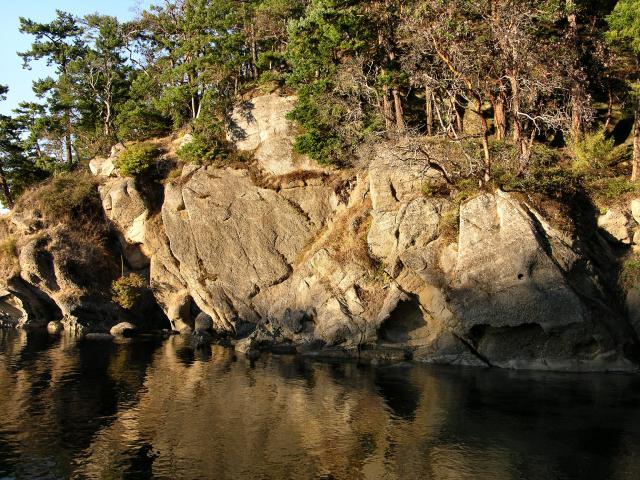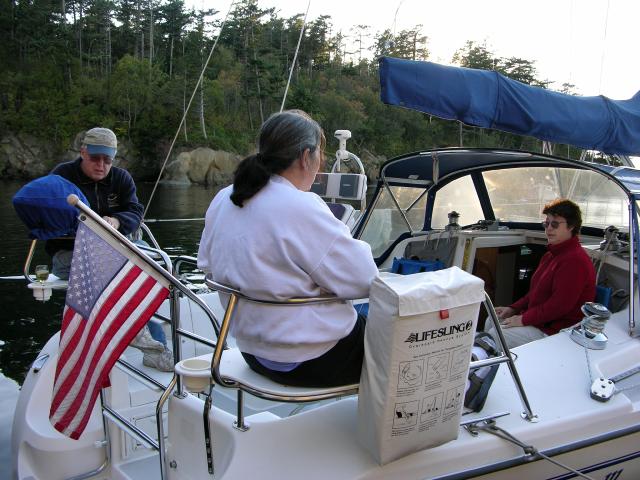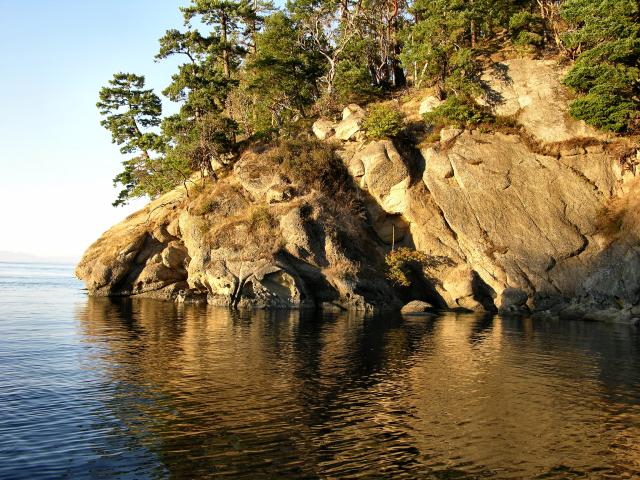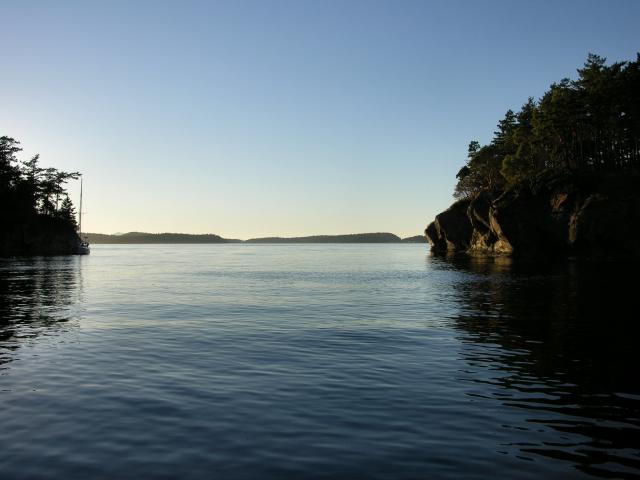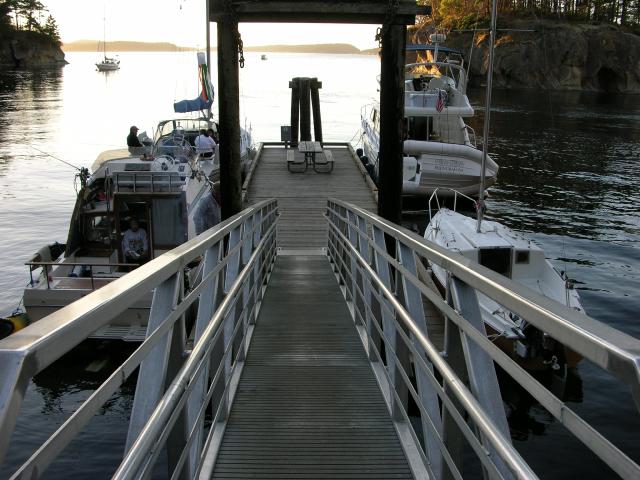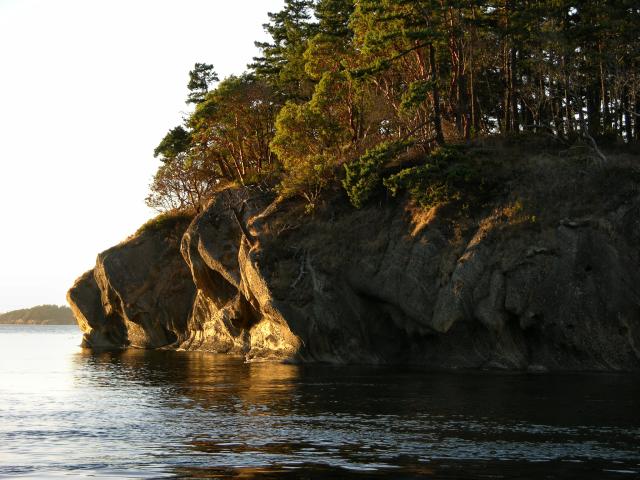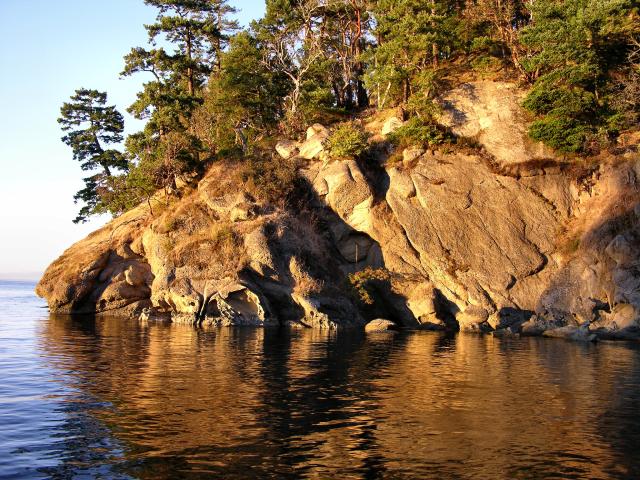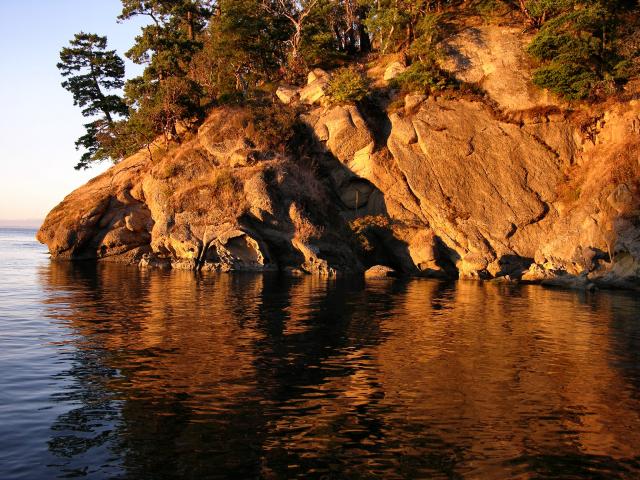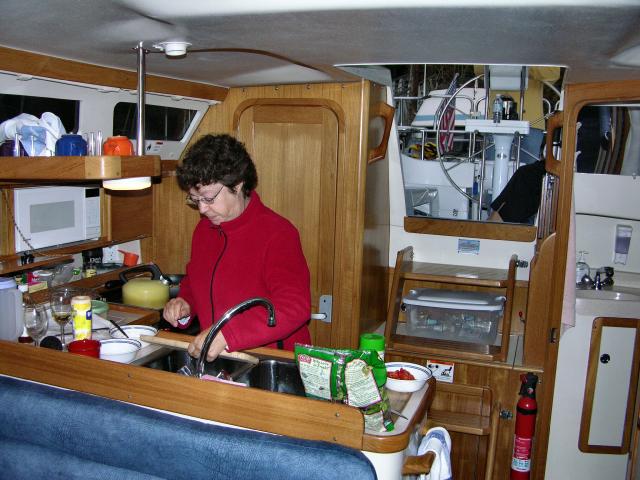 The ever-vigilant Ruth tends to some dinner chores,
after which we all warmed up the late September evening with a few trips on the Mexican Train. Here we see Ruth happily waving the scorecard in the air while announcing that she had won,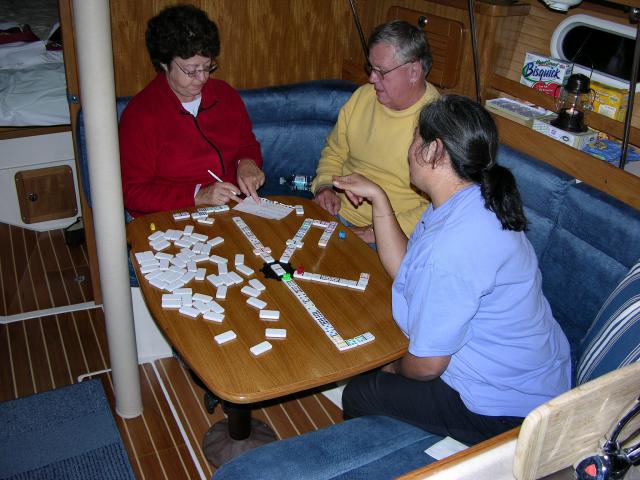 but it was promptly pointed out that since she had been the self-appointed scorekeeper, there may have been at least the appearance of a slight conflict of interest. Now we see her being called to task, trying to explain her creative scorekeeping methodology to the other, less than impressed, finger-wagging players.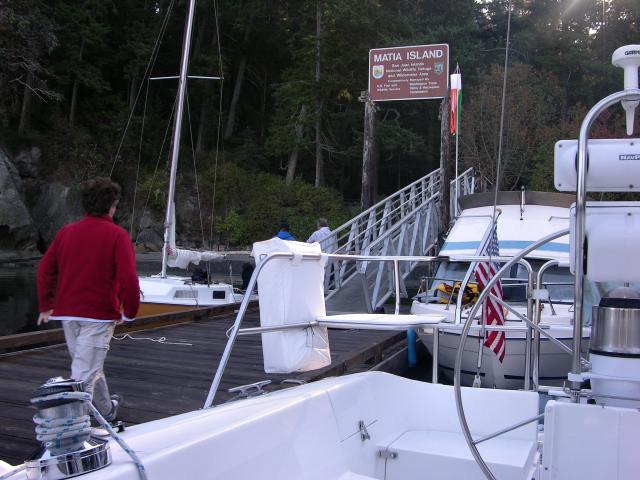 Availing herself of one of the advantages getting dock space, Ruth headed up to the 'facilities' on shore,
while Cap'n Jack morphed into Ch'f Jack and whipped up a batch of biscuits for the hungry crew. The apogee of the previous night's dinner was supposed to have been cherry pie for dessert, but we never got around to it, so after we made short work of the biscuits and honey, we decided that we would have the cherry pie for our breakfast dessert.
And as good fortune would have it, the camera was 'rolling' at the time, and captured the following series of remarkable images: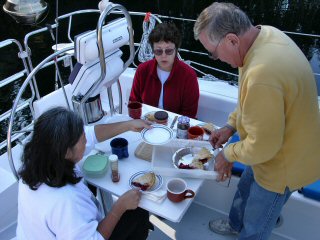 Jack prepares to deliver a piece of cherry pie to the empty plate held by Sue.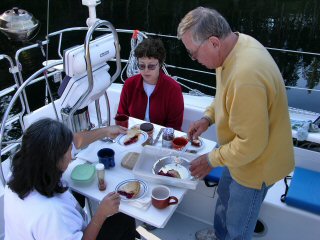 Moments later, we can clearly see that Jack has artfully and successfully completed the transfer.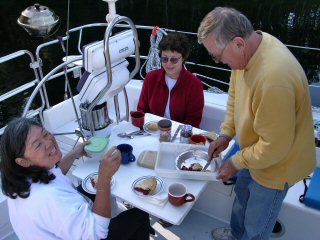 But note how the plate and piece of pie are now positioned directly in front of Sue - and are teetering alarmingly and dangerously over the edge of the table while Sue is too busy hamming it up for the camera to notice that things are going horribly wrong, virtually in her lap.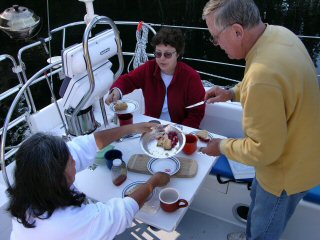 Now note how the plate and piece of pie have completely disappeared from view! Just scant nanoseconds before this image was captured, gravity and some obscure laws of pie physics co-conspired, sending the pie to the floor of the cockpit far below.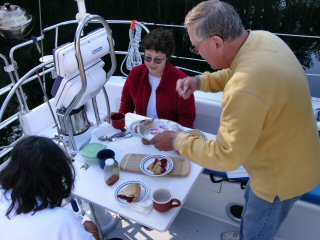 Sue looks down just in time to see the big splat take place, shattering the peaceful tranquility of the morning - but thankfully not the plate..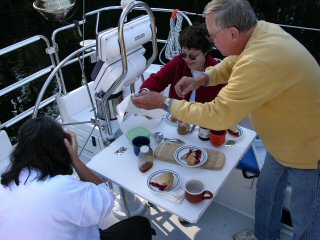 Unable to suppress his instinctive reaction, Jack makes a futile lunge to help, while Sue drops her head into her hands in dismay. And who says that life on the high seas is without drama?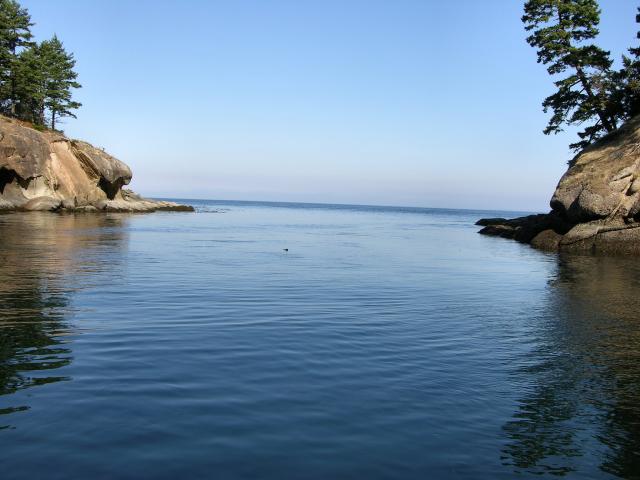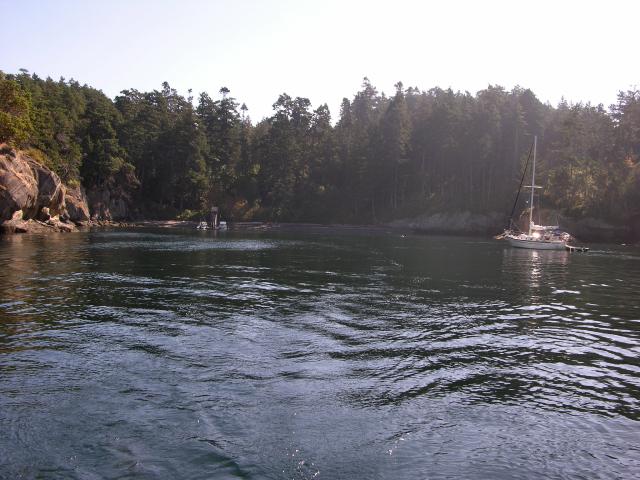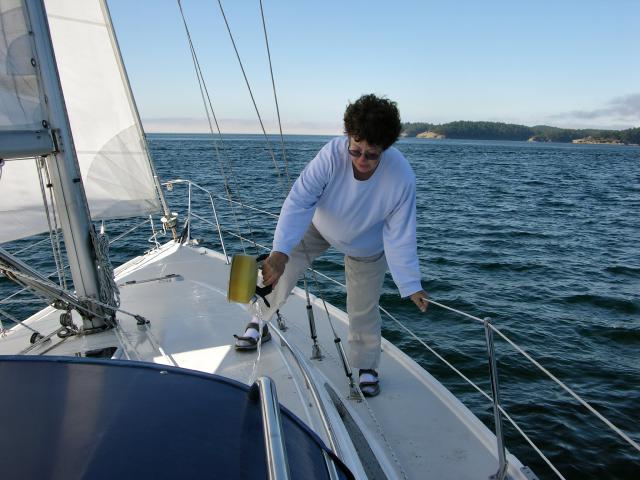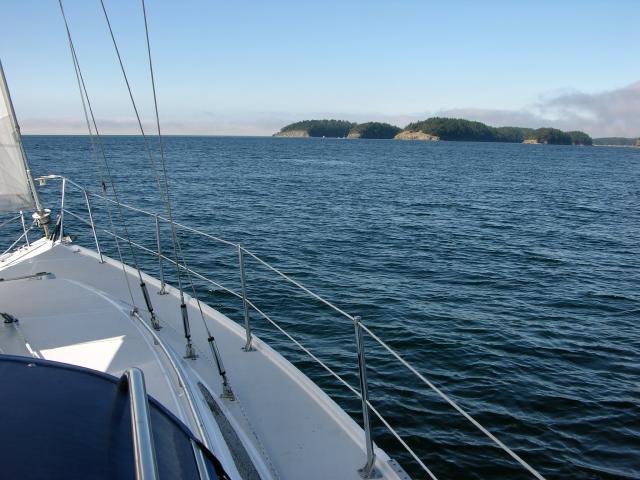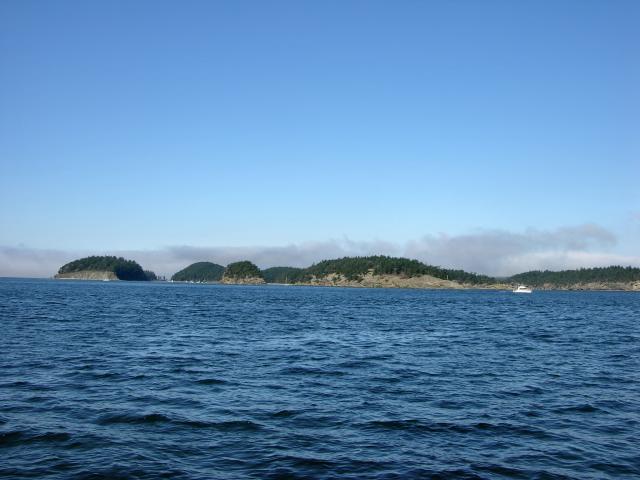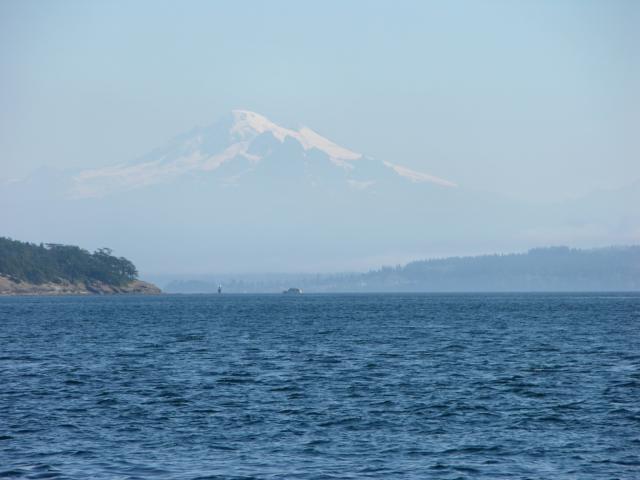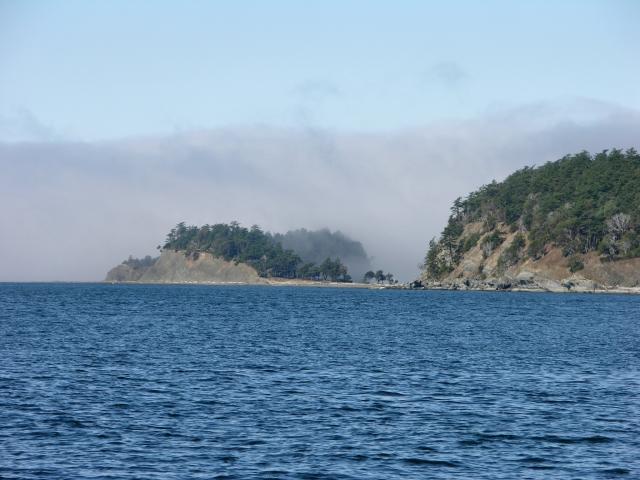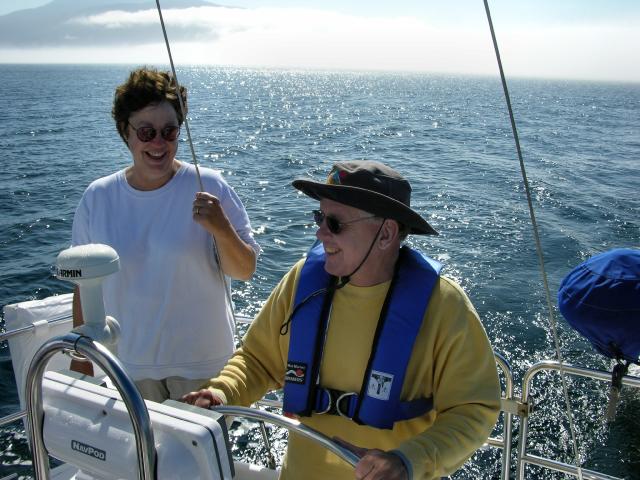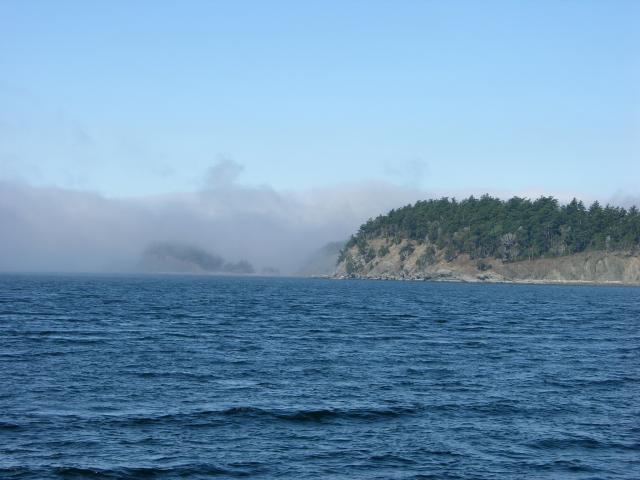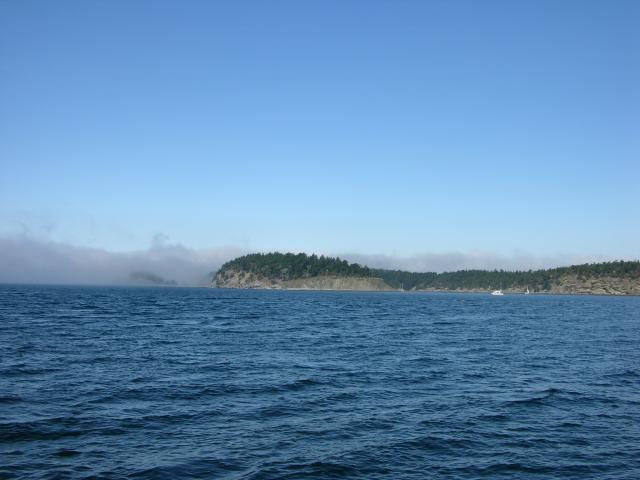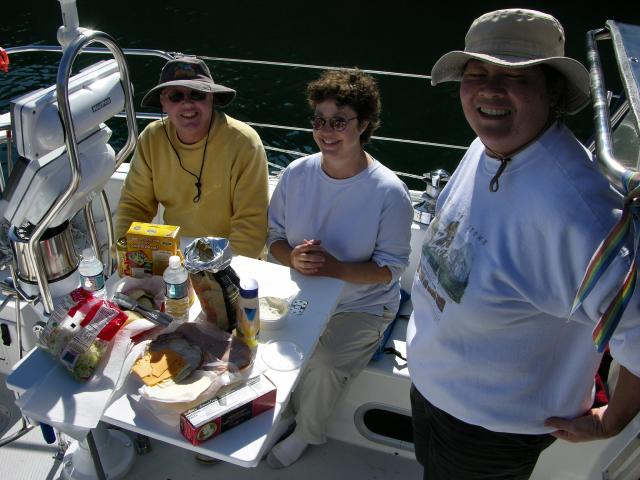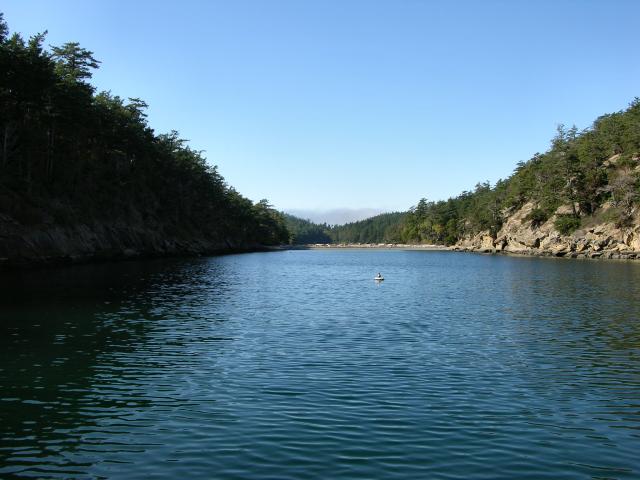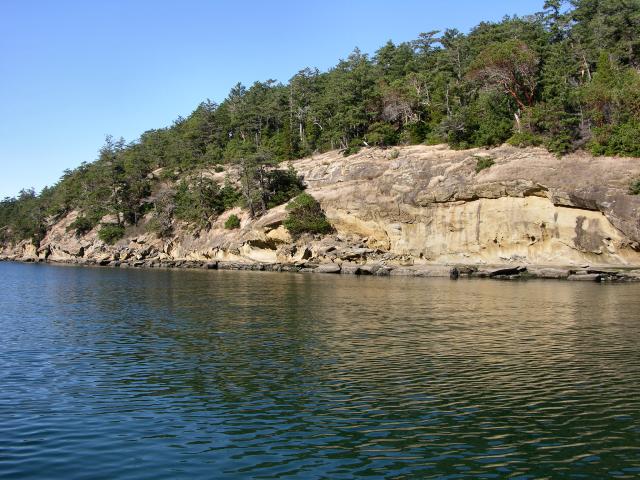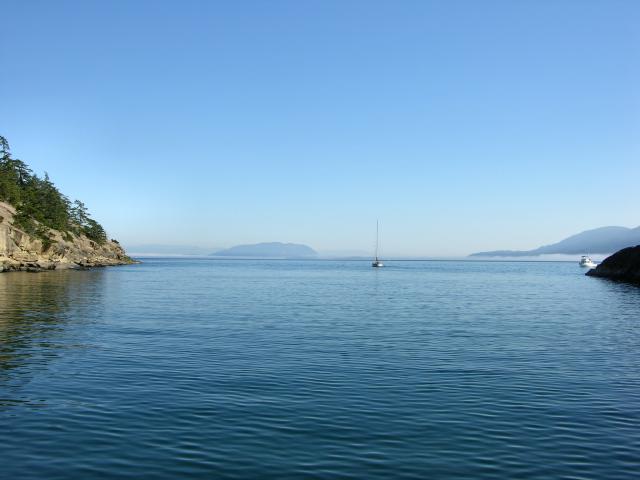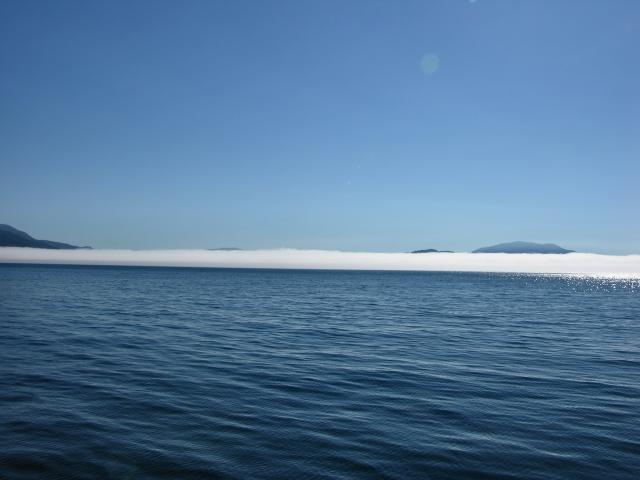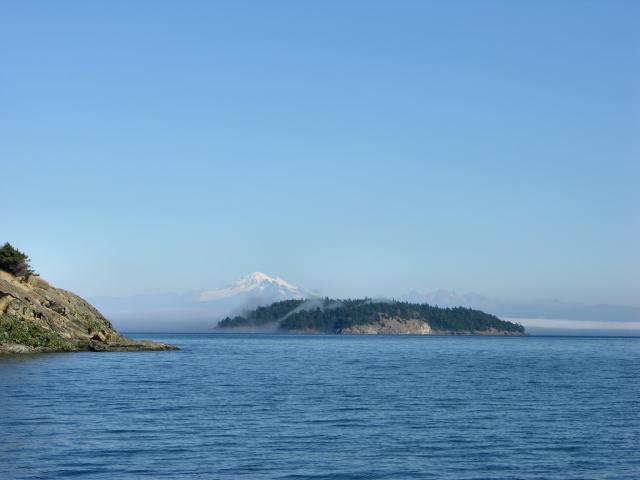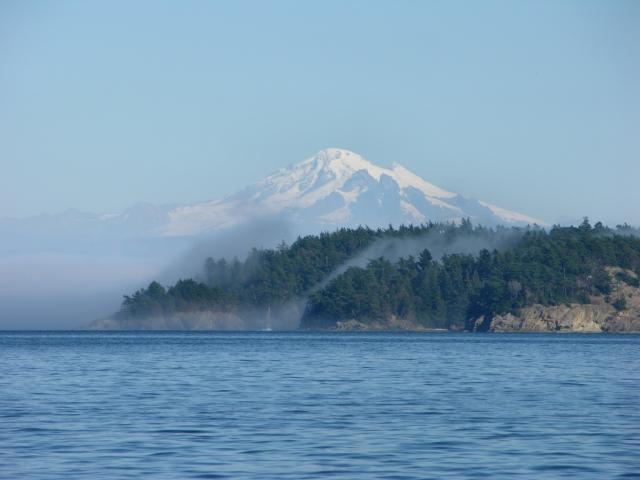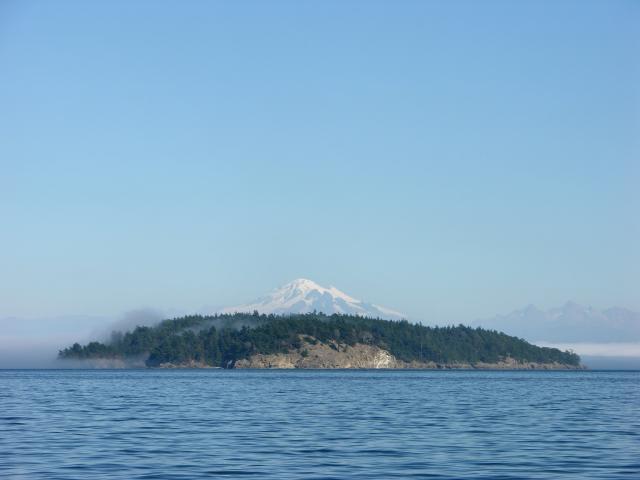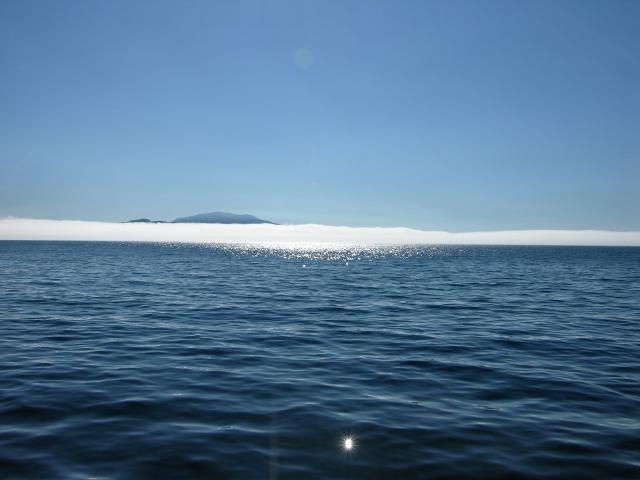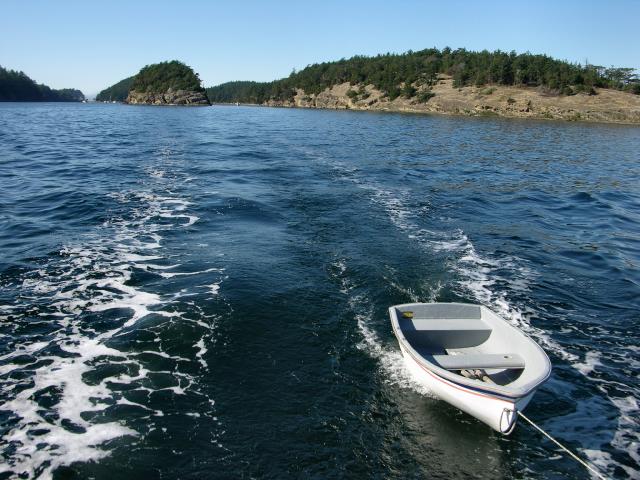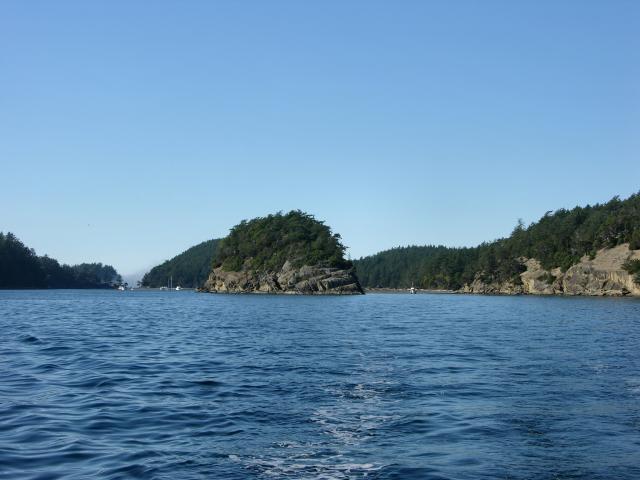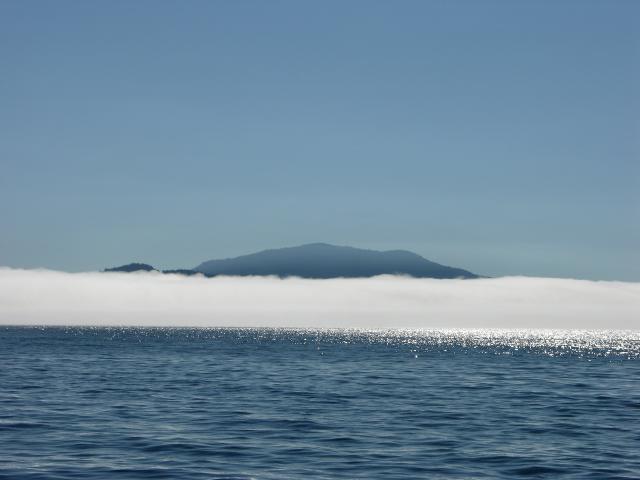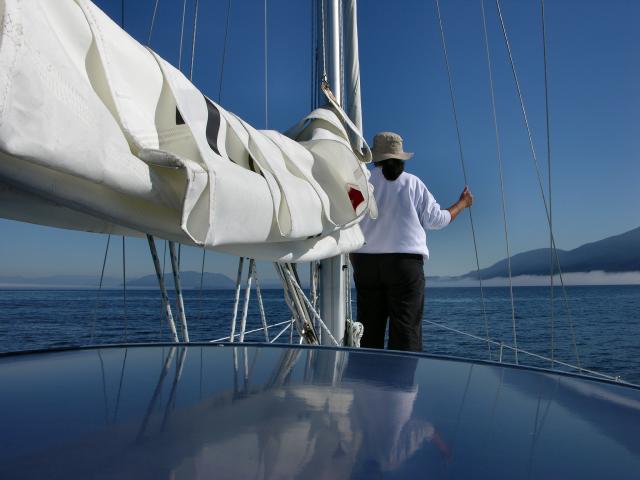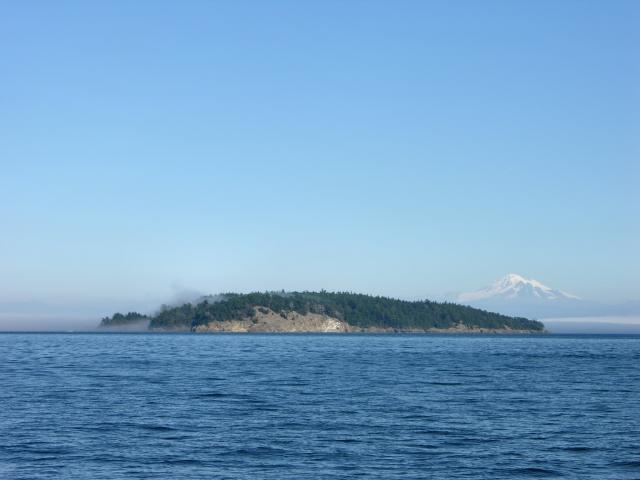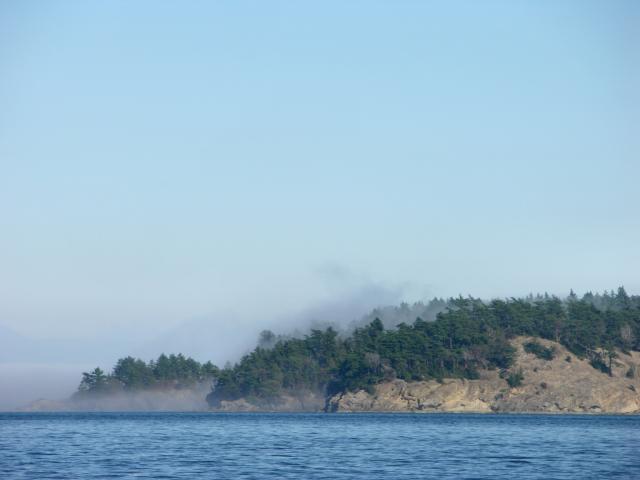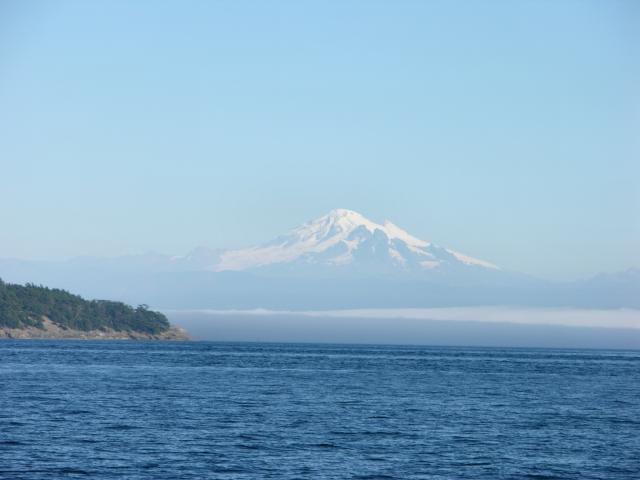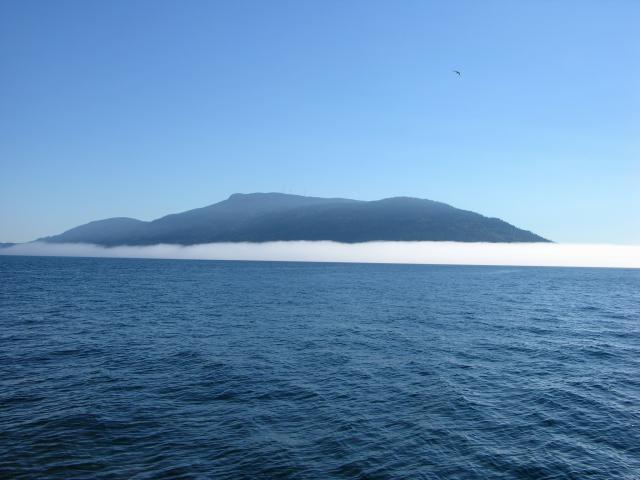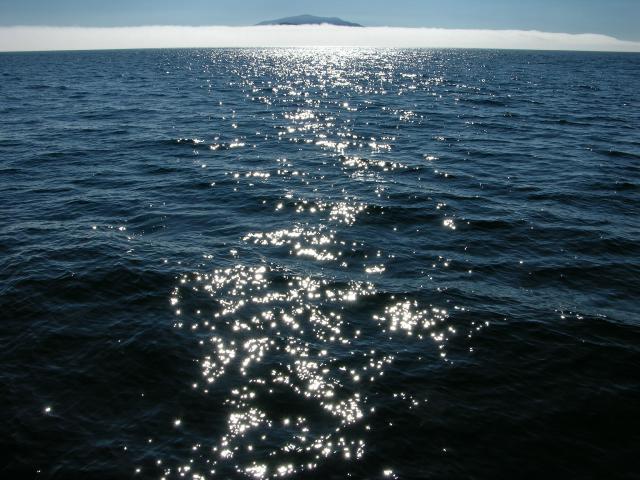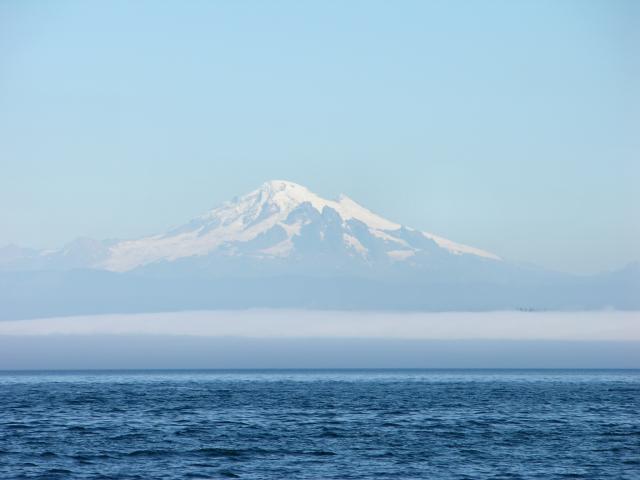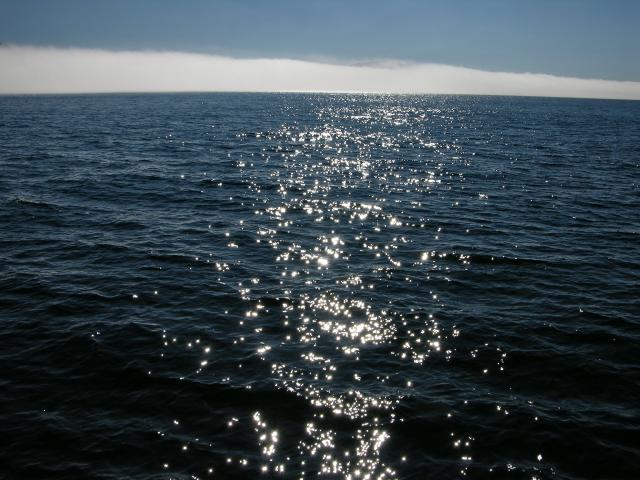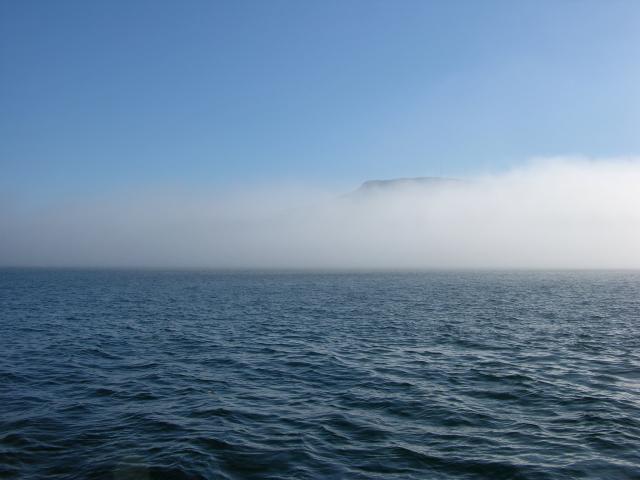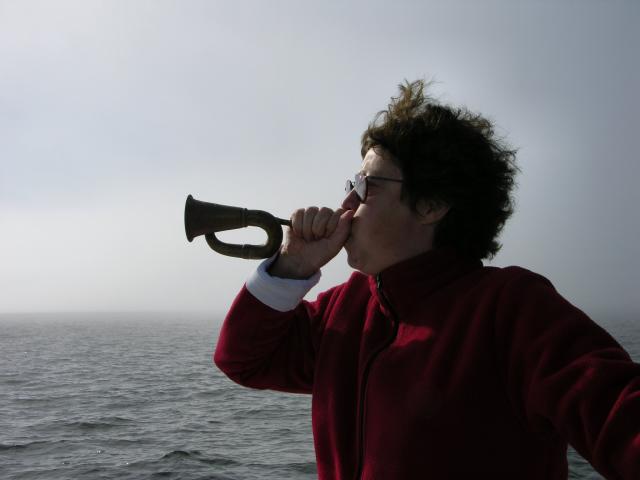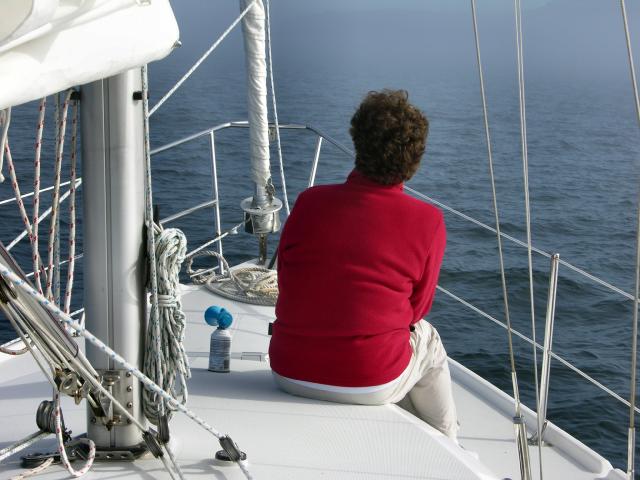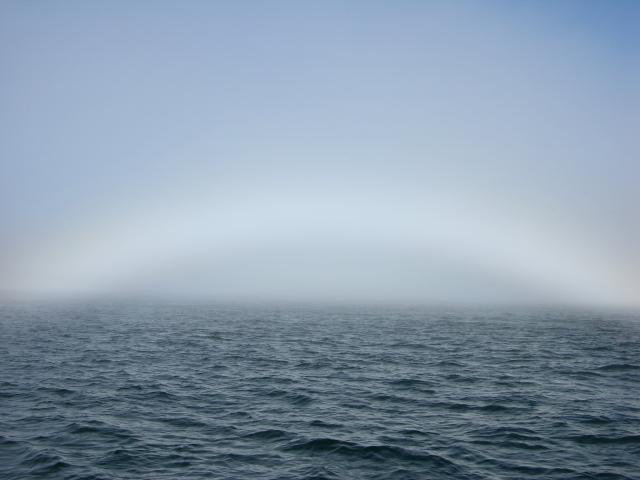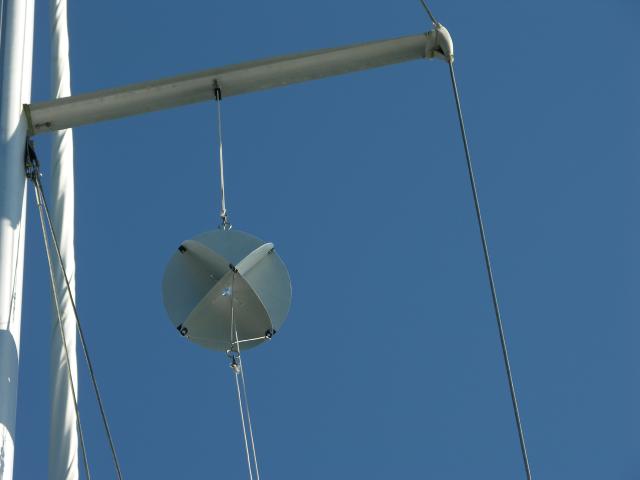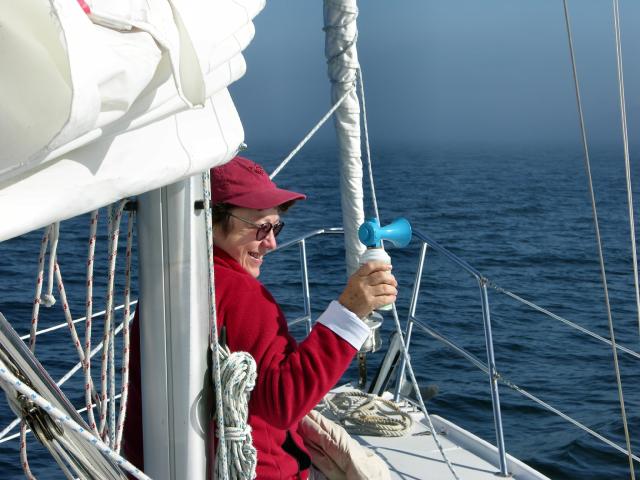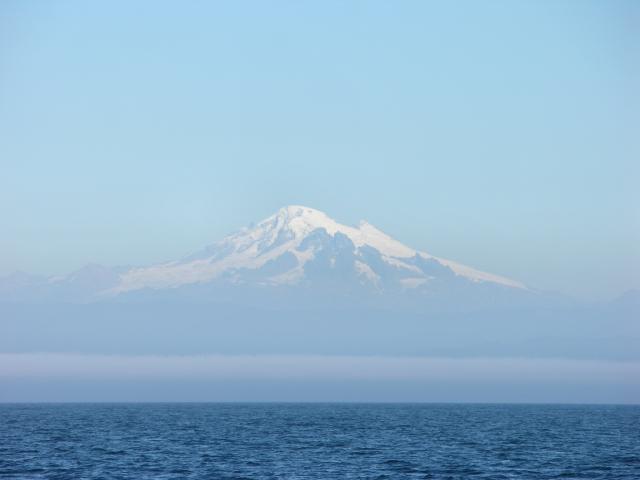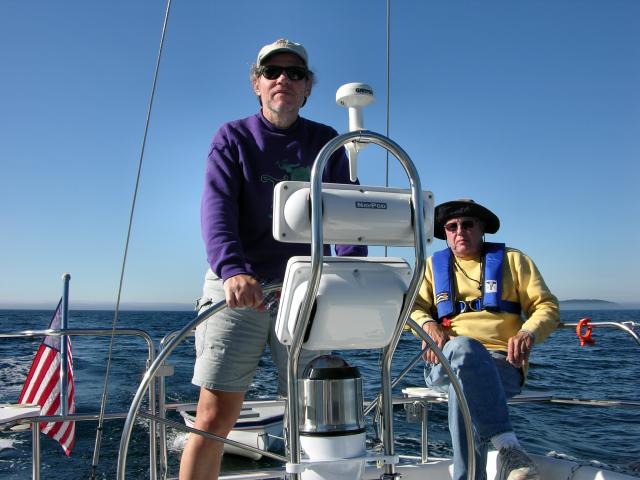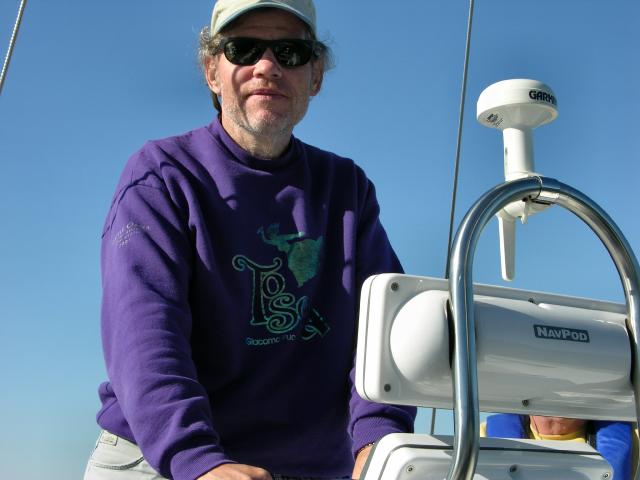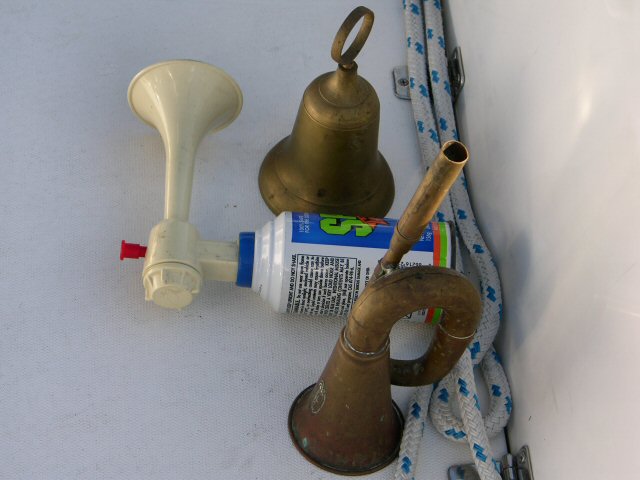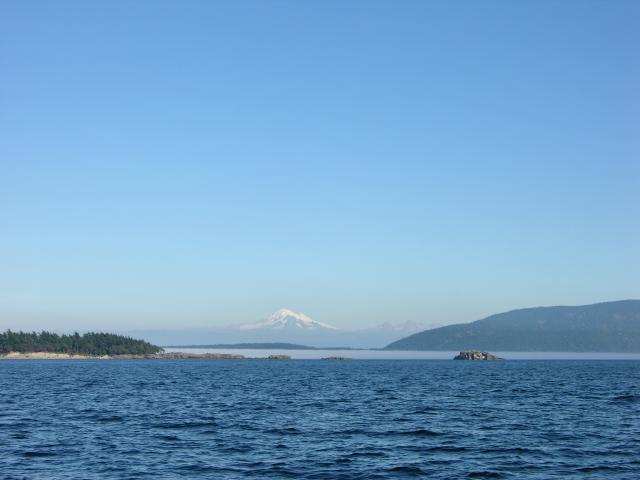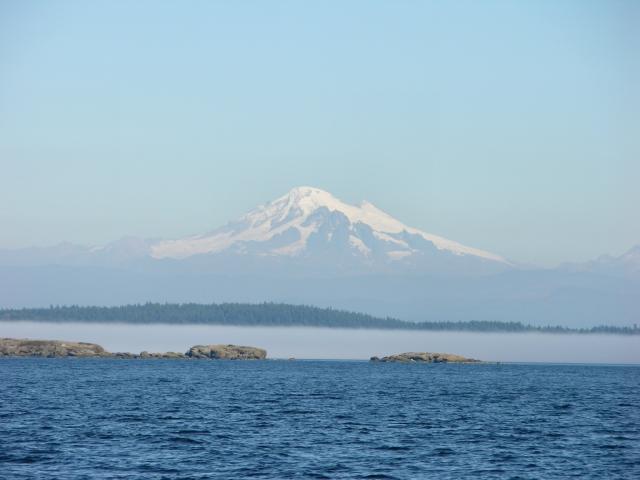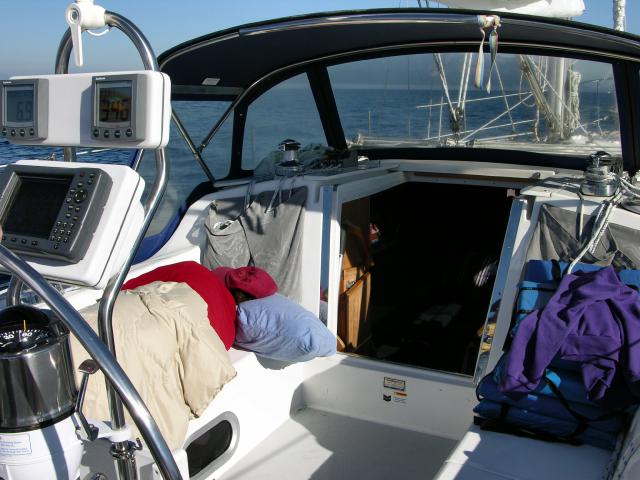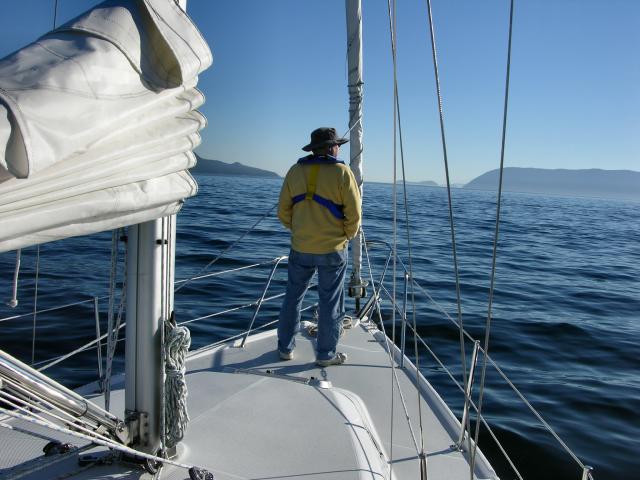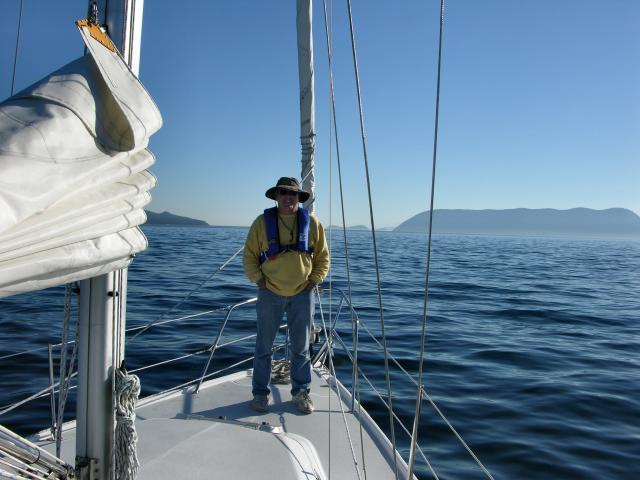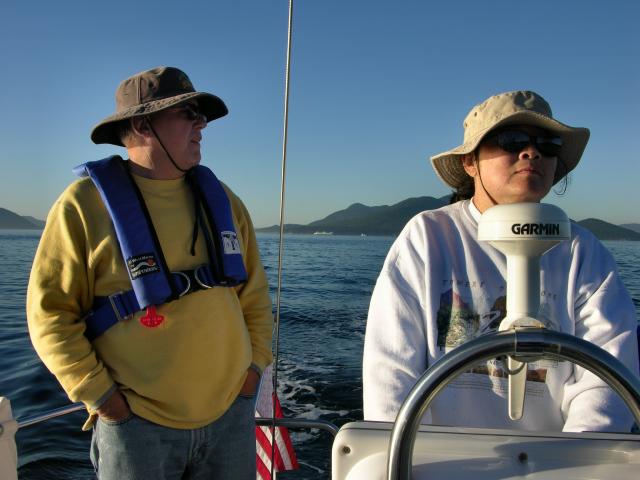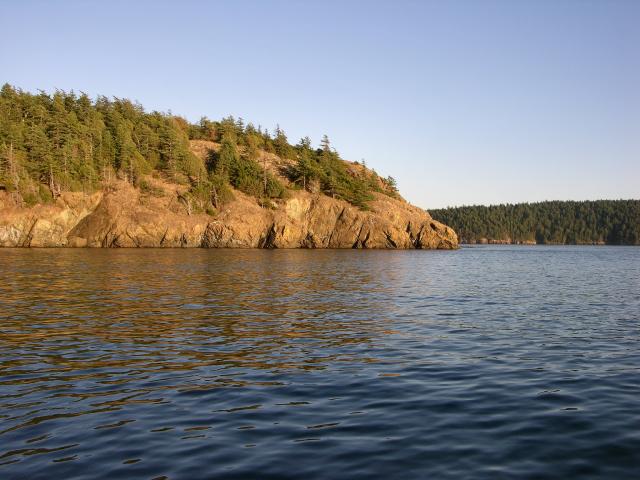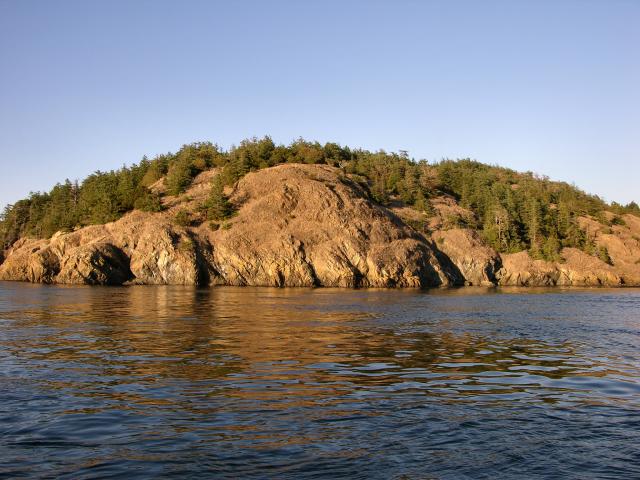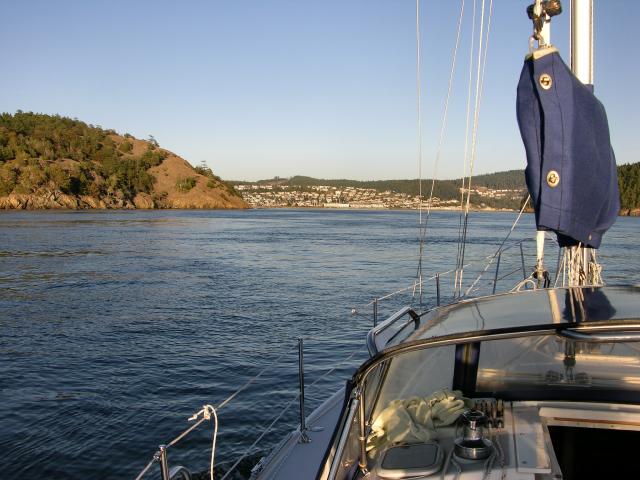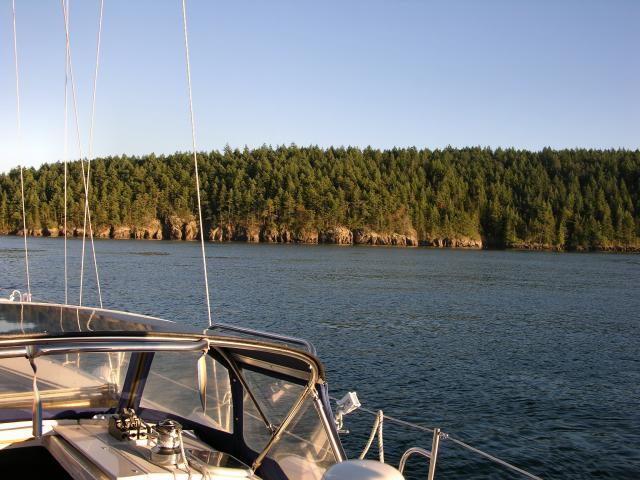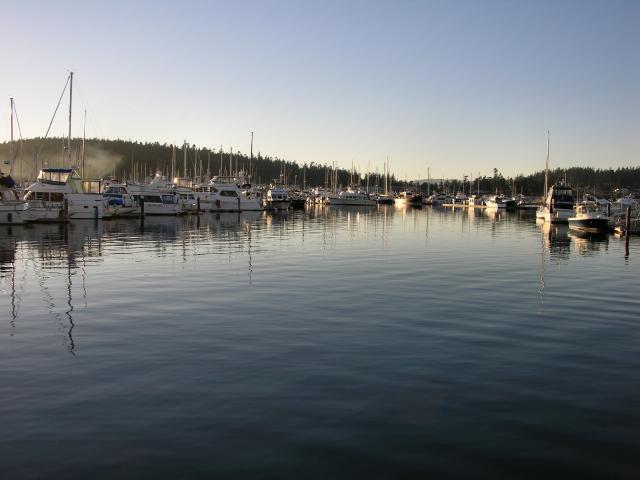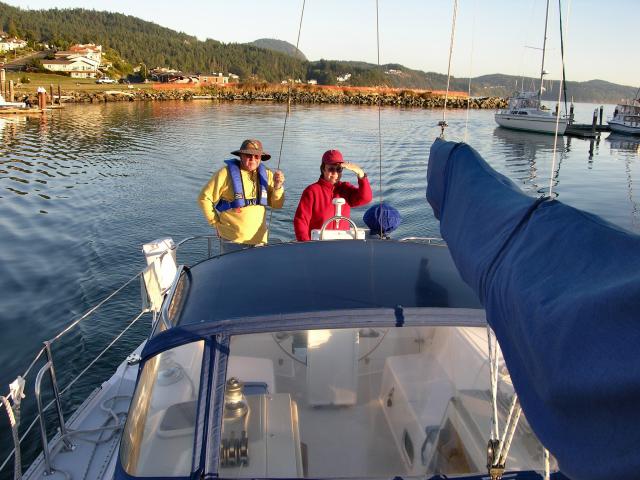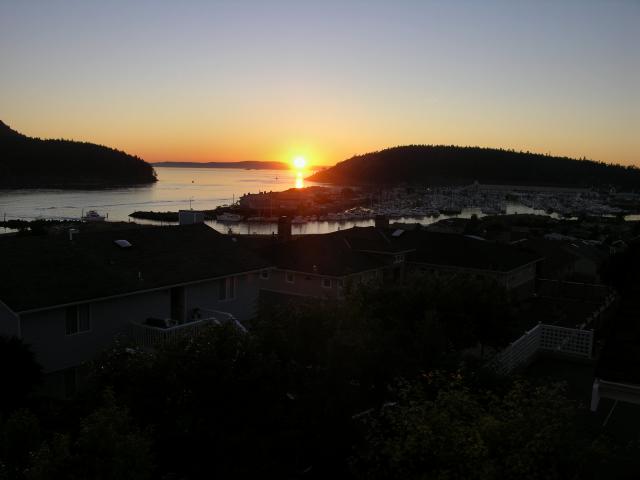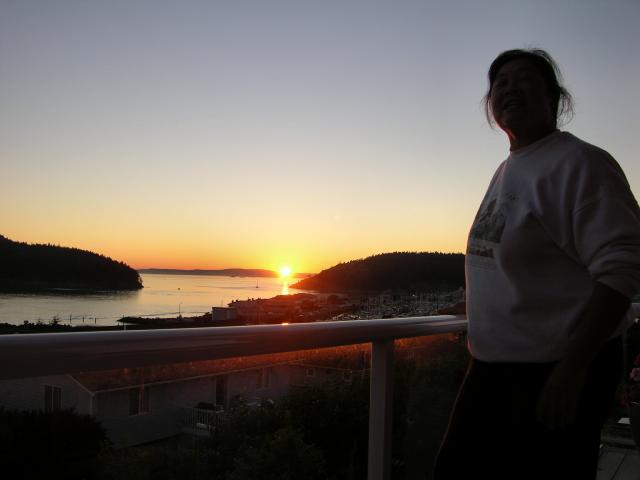 ---