Amabilis Mountain -- February 1, 2004





This snowshoe expedition is rated 5 high-tech $60.00 polycarbonate avalanche shovels out of 5 on the Snowshoe Expedition Shovel-o-meter.
After a week in L.A. on business, it was a relief to get home and do something fun this weekend. On Sunday morning, we once again eventually triumphed over gravity and inertia and hit the road at about 9:15, beneath dark and cloudy skies. It was cloudy and raining all the way to North Bend, where we stopped for the usual gas station coffee and breakfast, and once over Snoqualmie Pass we pulled into the Cabin Creek Sno-Park. We intended to go around the Amabilis Mountain Loop, but were worried about the low cloud ceiling. We decided to press on regardless, and headed up the rather steep trail on FS Road 4826 to FS Road 4822. It continued to be cloudy and we had a bit of snow, but we kept slogging up the hill till we got to the loop, where we headed off to the left, proceeding around the loop clockwise.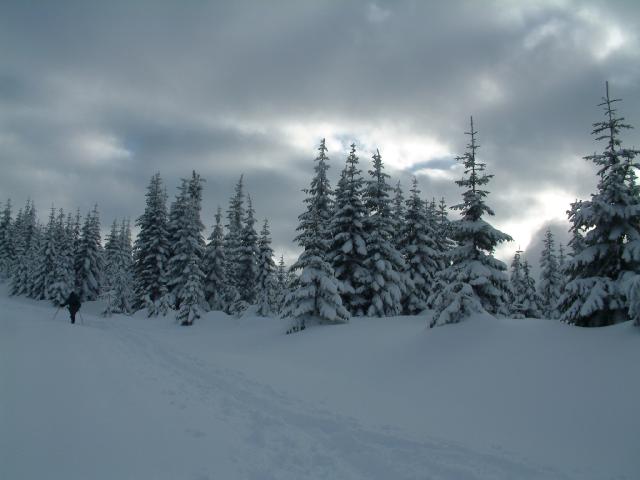 We trudged up the mountain in the gray and gloom, but our hopes for some good views grew as we approached the ridge.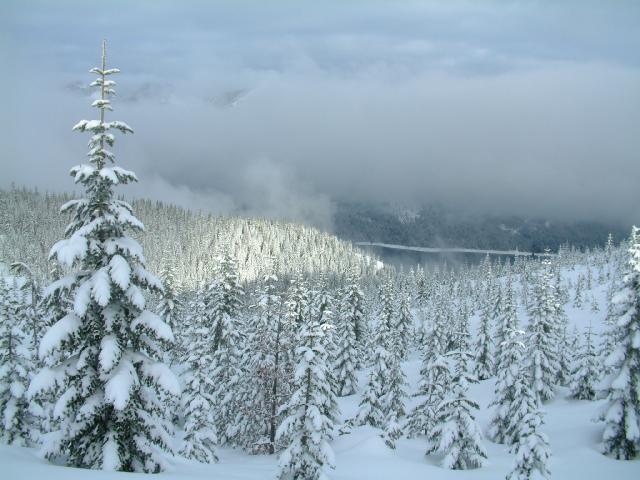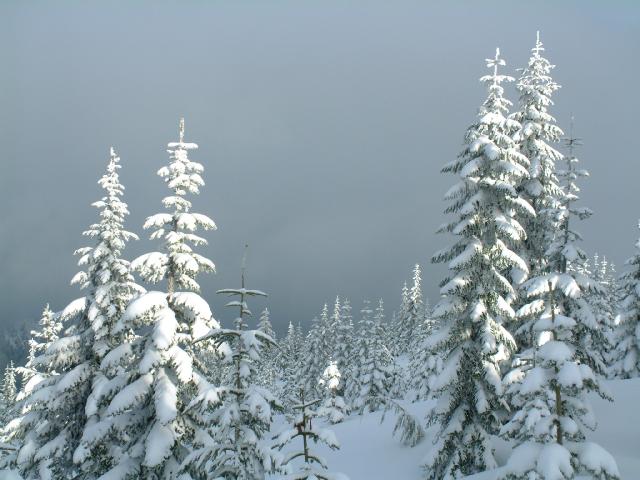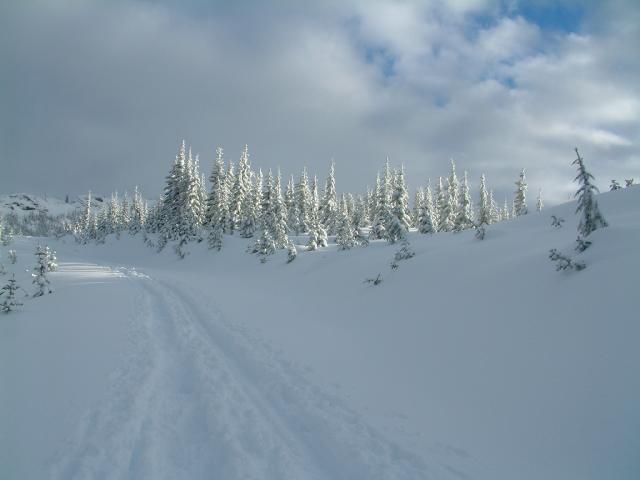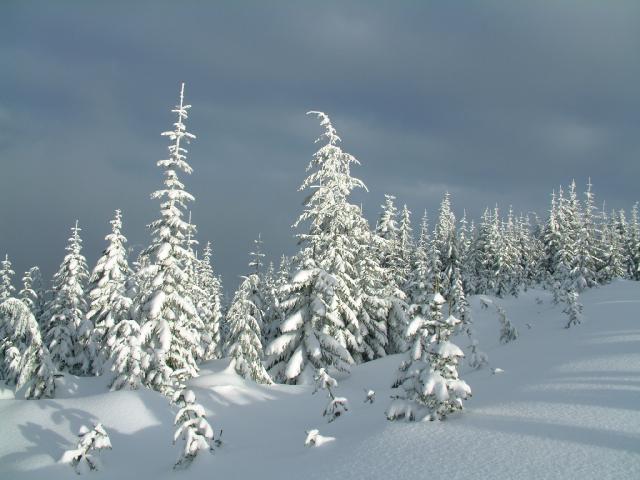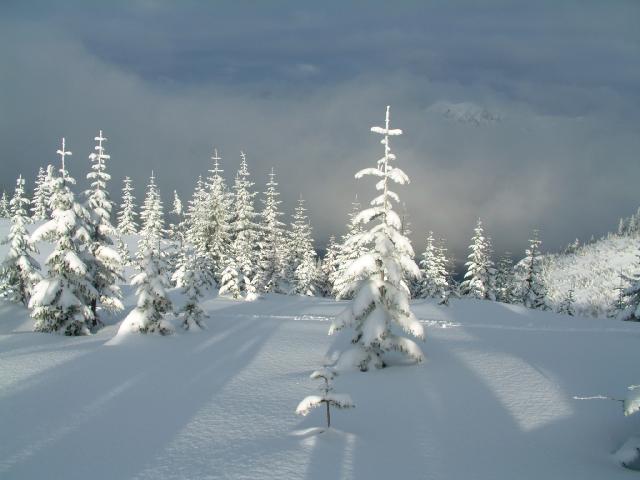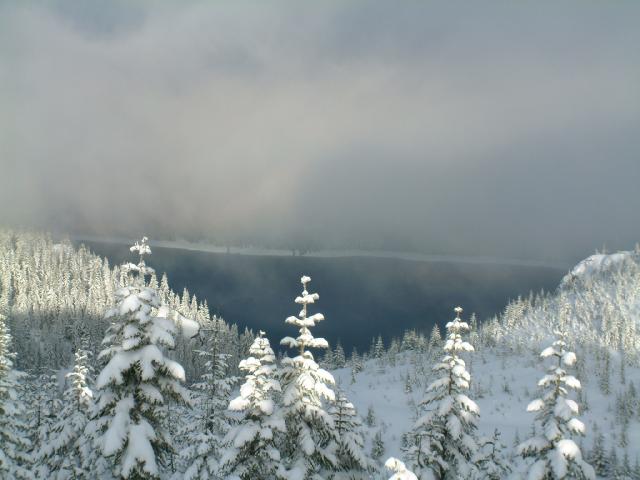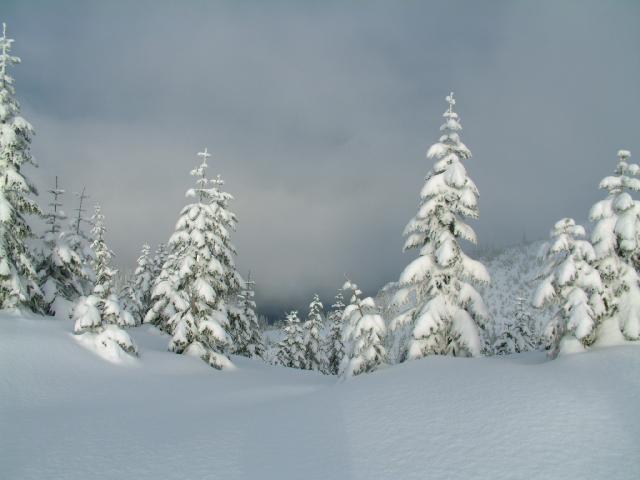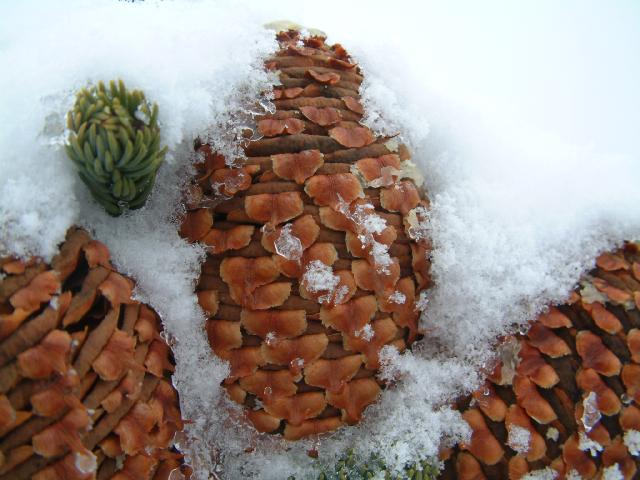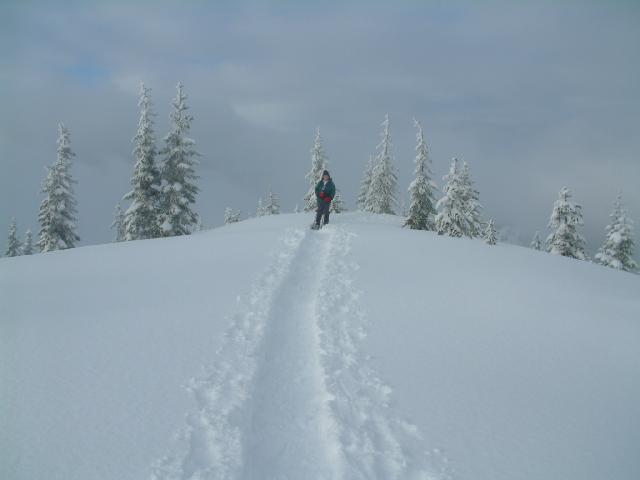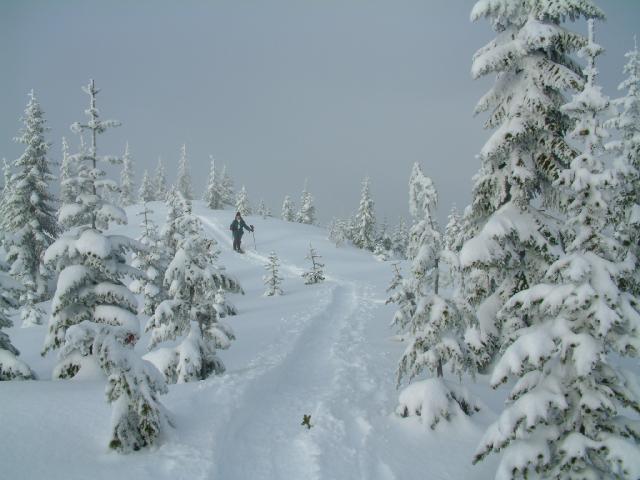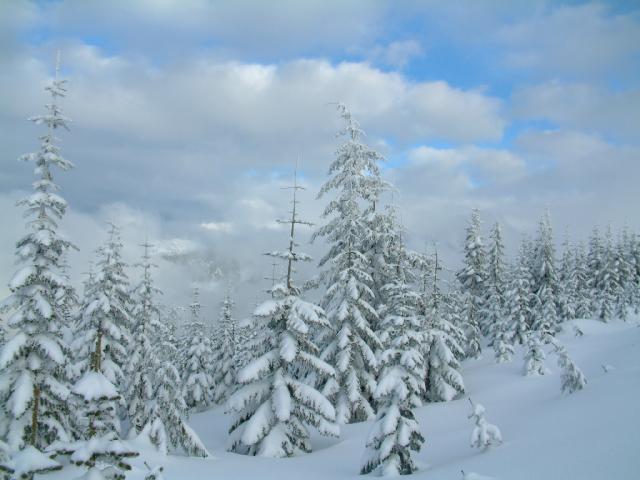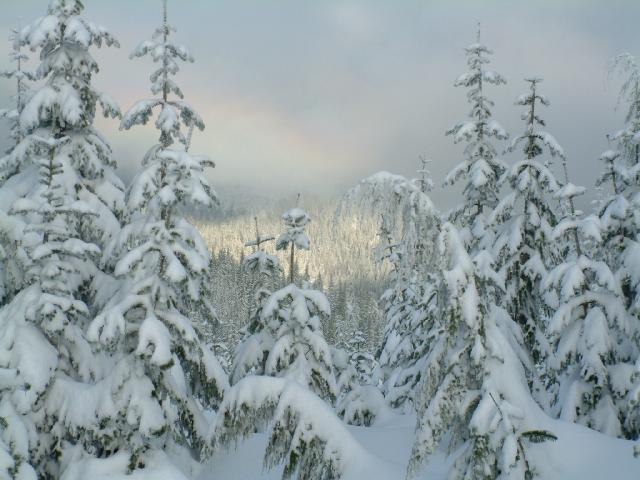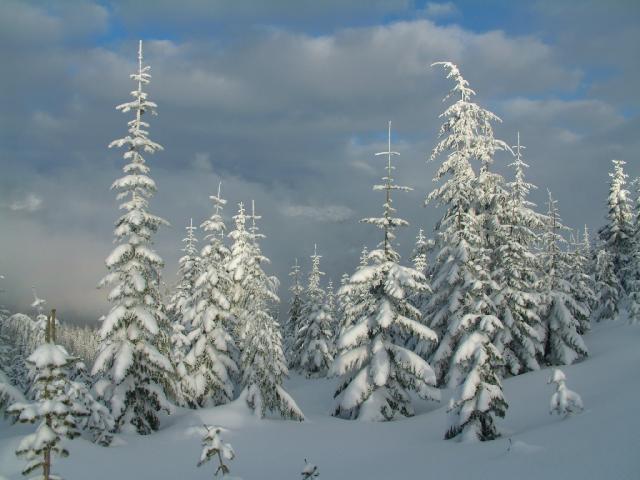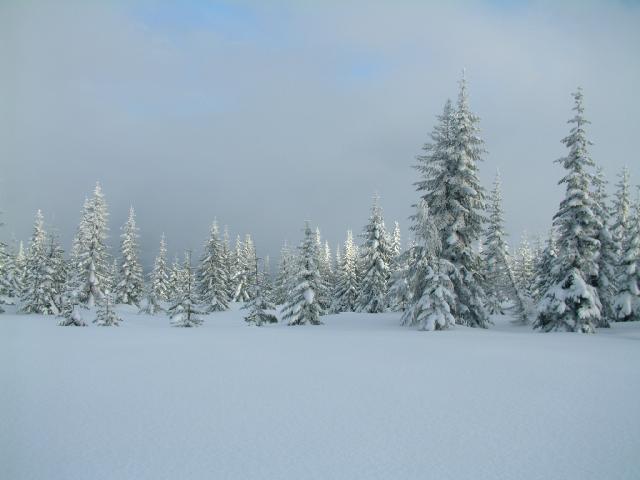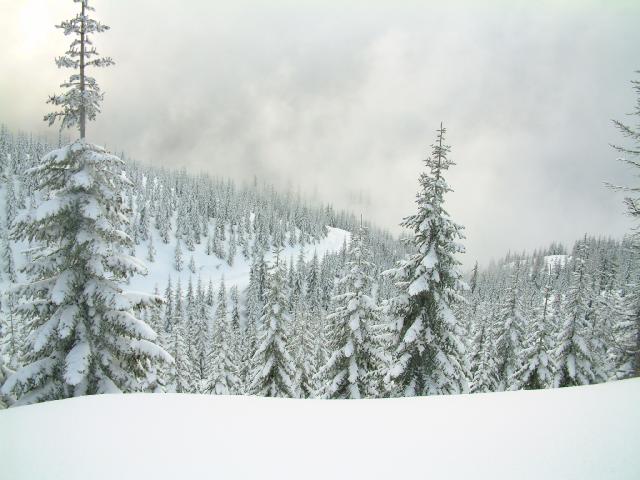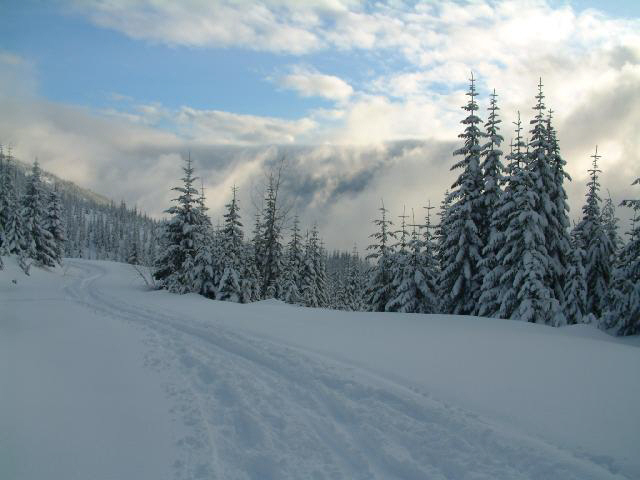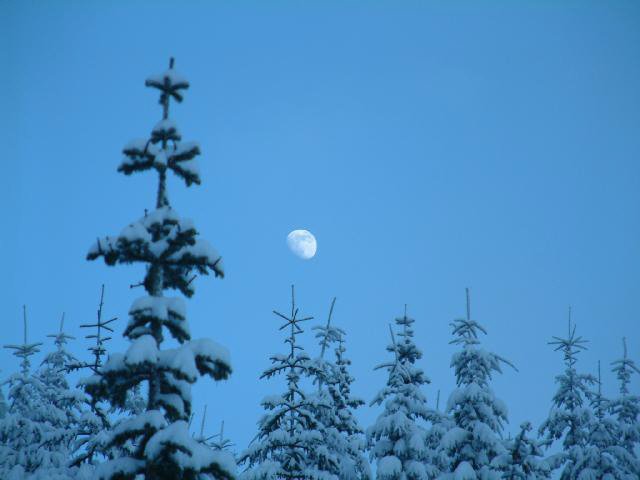 To celebrate a good day showshoeing in the woods, we stopped in at the Tres Hermanos Mexican Restaurant in Redmond on the way home. Now, yet again, if only tomorrow wasn't Monday...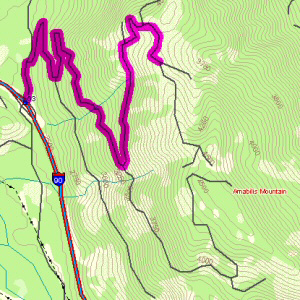 It was about 4 miles up and 4 miles back down.
Next time we plan to leave the house very very very early and get all the way around the loop.
---