Sucia Island -- July 12-13, 2003





This voyage is rated 5 mainsails out of 5 on the Voyage Mainsail-o-meter.
We all converged in Anacortes on Saturday morning and shoved off for an overnight trip to Sucia Island.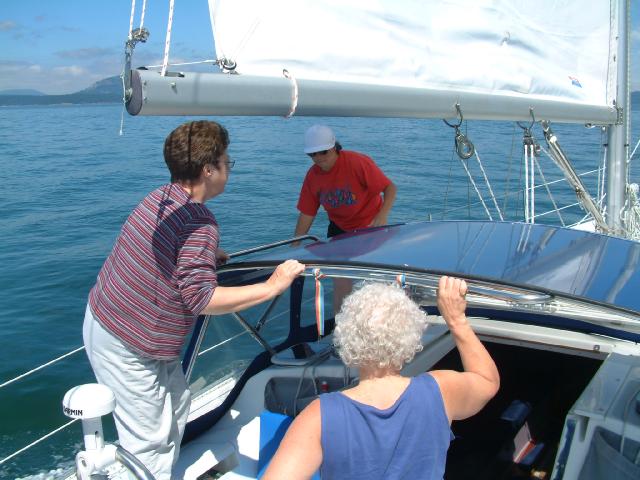 In a sudden flurry of activity, the ladies seized control of the vessel...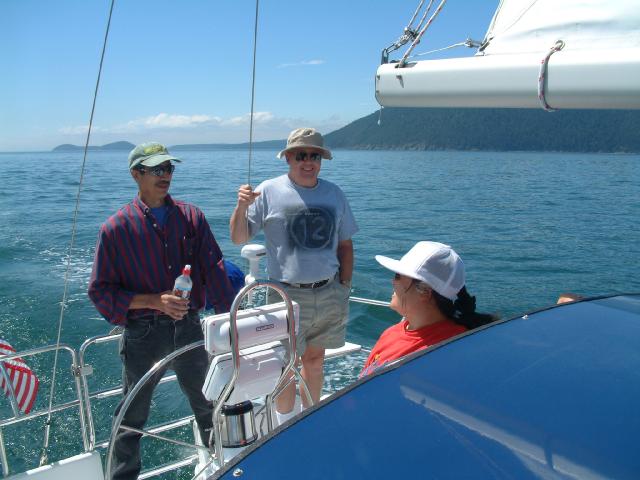 ...but eventually Frank and Jack secured the helm.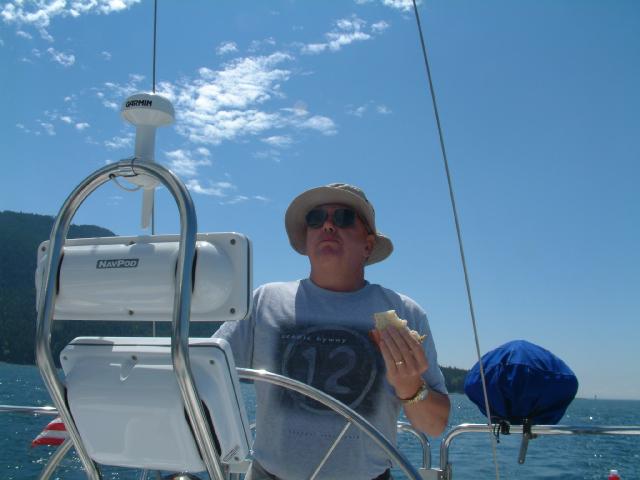 Just like at the office, Jack works through lunch.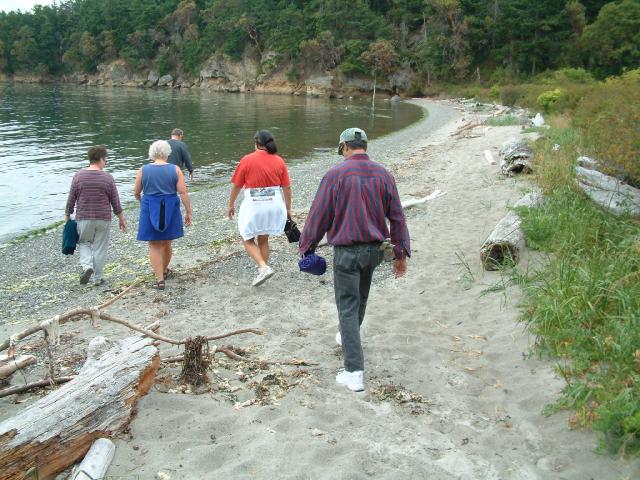 We lucked out and got dock space in Fossil Bay, and then followed Jack off on a guided tour of Sucia Island.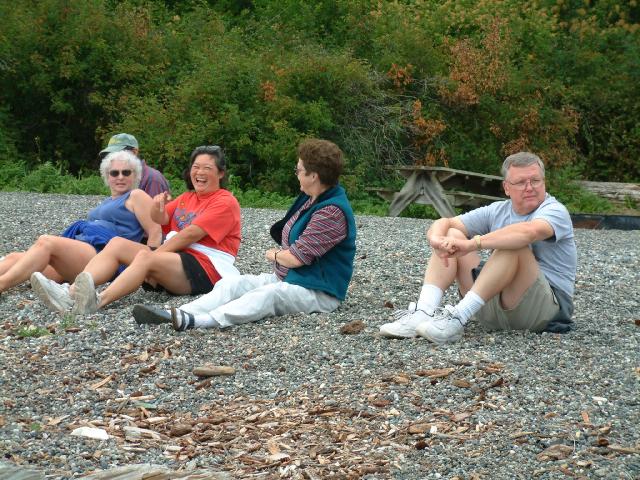 We finally got tired of wandering around and decided to relax for a while on the beach at Echo Bay.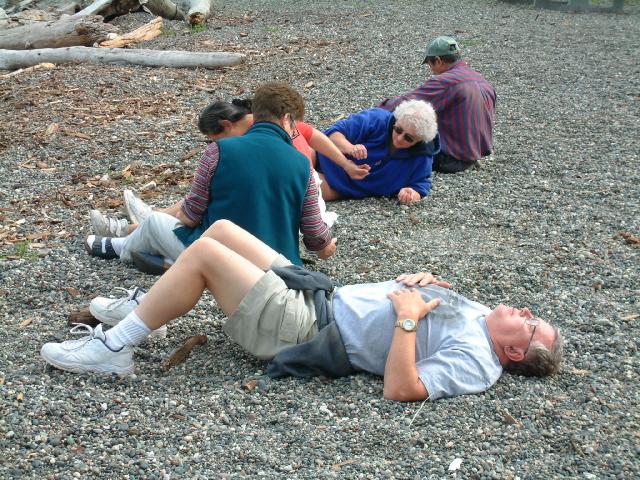 Some of us relaxed more than others, while the ladies showed an inexplicable interest in the small pebbles covering the beach. The wholesale theft of a significant portion of the beach soon followed.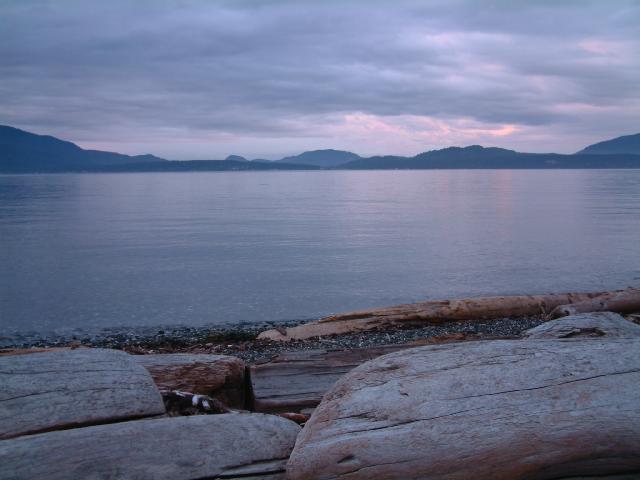 The sunset had just a slight tint of color.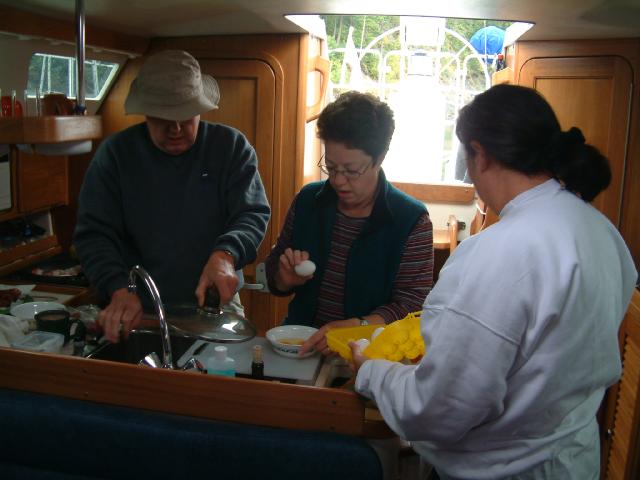 The next morning while preparing breakfast, Ruth seemed mesmerized by one of the eggs. We think maybe it was talking to her. In any case, Cap'n Jack cooked up some great omelettes.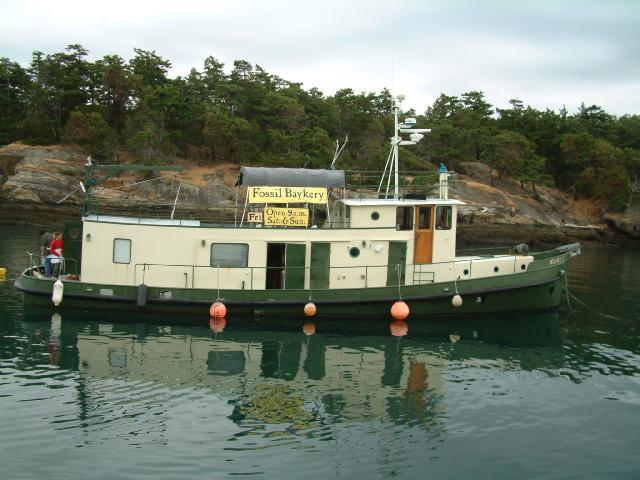 We were amused to spot this floating bakery in Fossil Bay.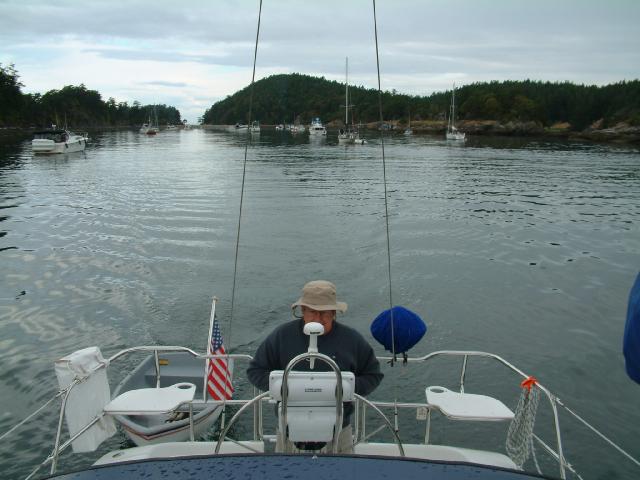 Jack motors us out of the bay and on our way back toward Anacortes.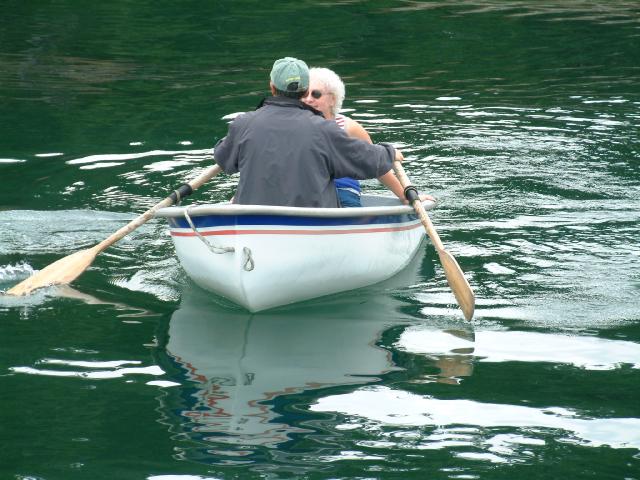 We stopped at James island on the way back, and Frank and Diane had a romantic cruise all by themselves.
---