Kendall Peak Lakes -- January 5, 2003





This snowshoe expedition is rated 5 high-tech $60.00 polycarbonate avalanche shovels out of 5 on the Snowshoe Expedition Shovel-o-meter.
Having gotten tired of Highway 2, we headed east on I-90 to Snoqualmie Pass, and pulled into the Gold Creek Sno-park, happy to find that snowmobiles were verboten. We hit the trail at 10:30 or so, and weren't really sure where the route ended up going, but the weather was interesting - sun and fog and high clouds - so we just kept slogging uphill on FSR-9090 to FSR-2235, into a thick fog bank, till we ran into a junction where we spoke to someone who said that if we went left, then in about another mile we would end up at some lakes. We continued slogging upward, and soon emerged from the fog into bright sun, and ended up at a couple of small, and very frozen, lakes. We weren't really sure where we had ended up - the map was at home - but it turned that we were at the Kendall Peak Lakes. We had a quick bite, headed back down into the fog layer, and then finally broke out into the sunshine below the fog. Unfortunately, by this time we were in the trees, and could only see glimpses of the sunset lighting up the fresh snow on the mountains. By the time we got down to the good views, the sun was about done for the day. Oh, well... We headed home at 4:30, and stopped at Tres Hermanos for the usual Mexican feast.
I-90 to exit 54, left and under I-90, then straight to the Sno-park. Up the hill on FSR-9090 to FSR-2235, then to the Kendall Peak Lakes Trail. Round trip: 9 miles in 6 hours. Elevation: 2200' up, 2200' down. No apparent avalanche danger areas.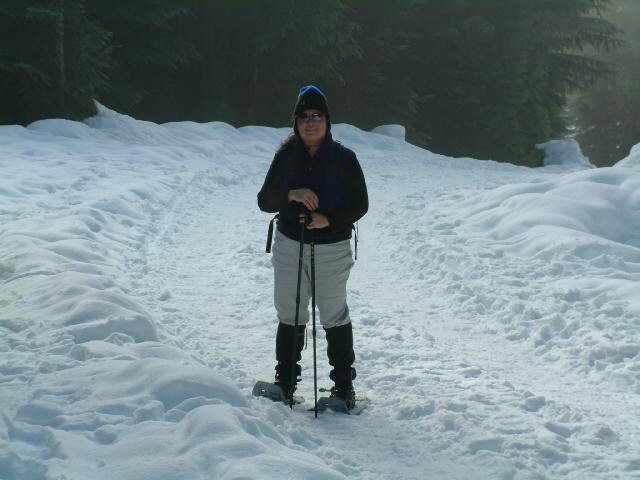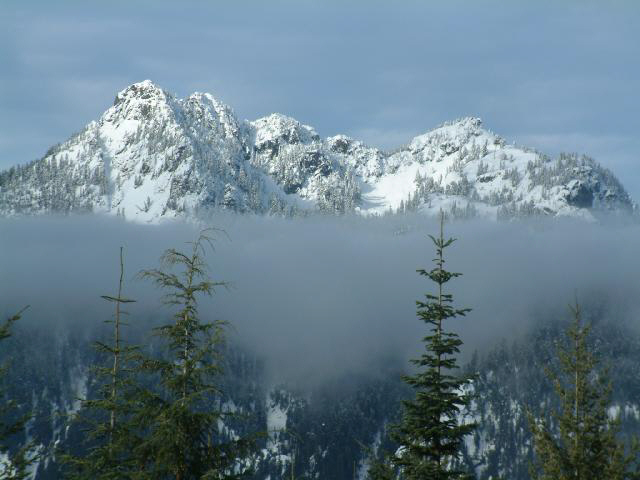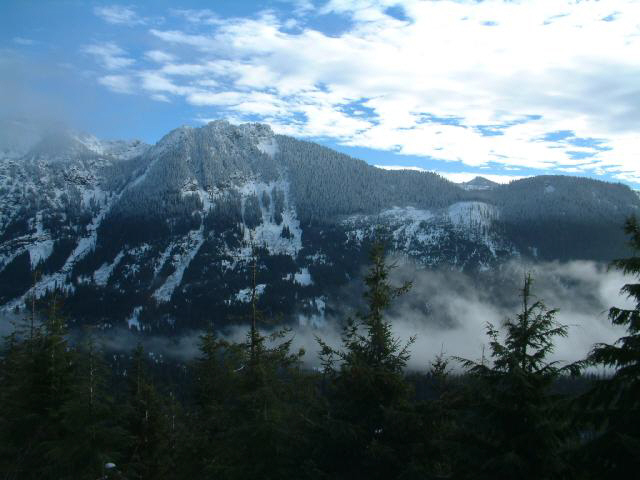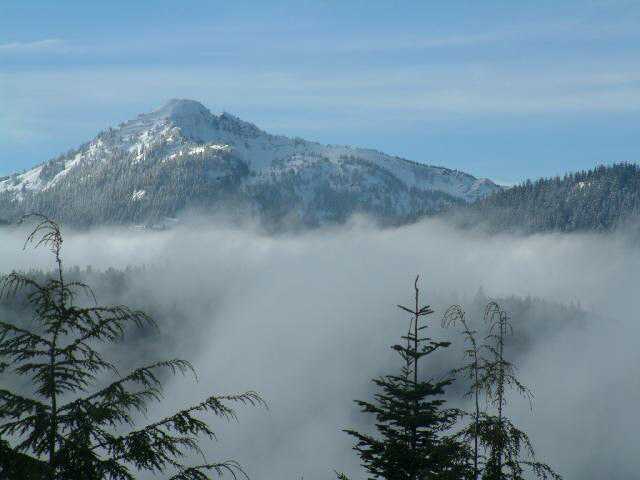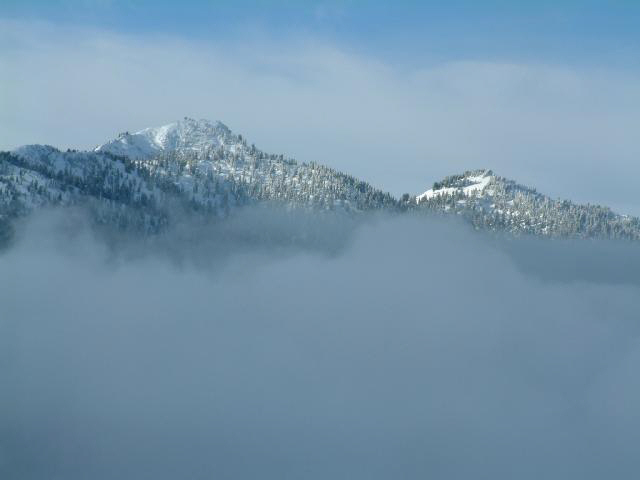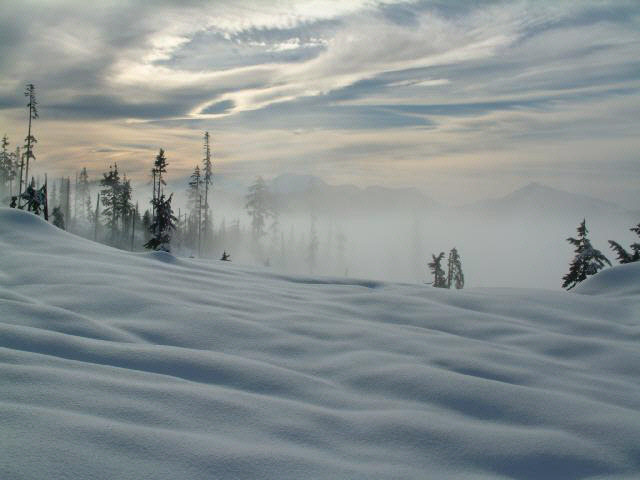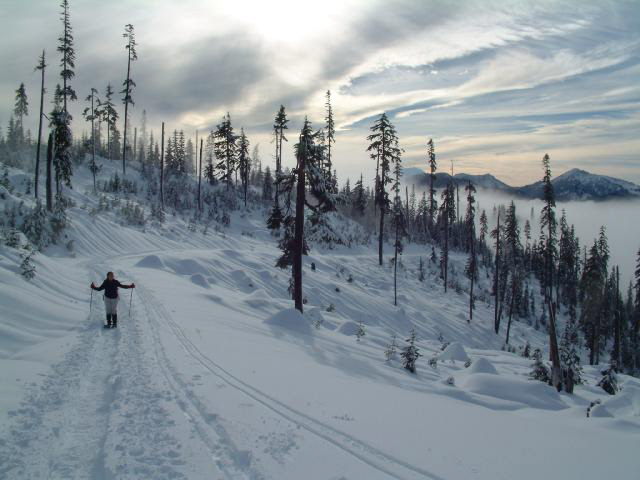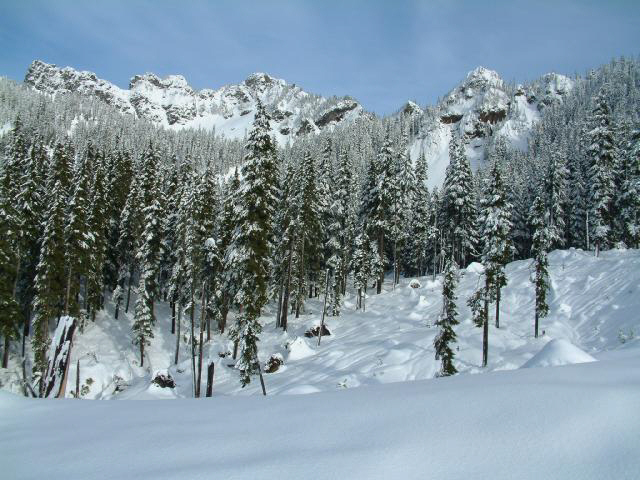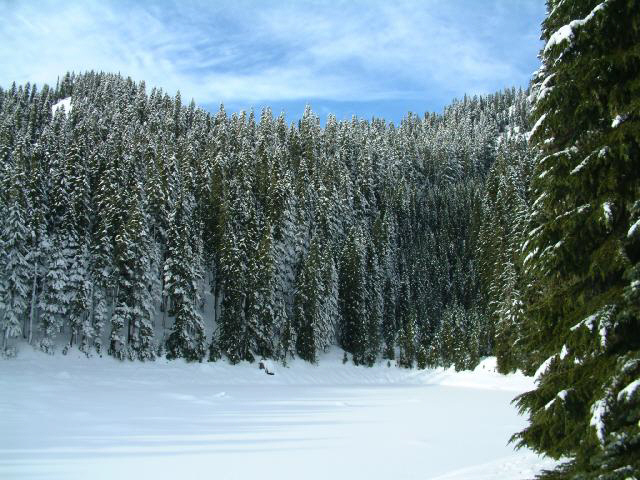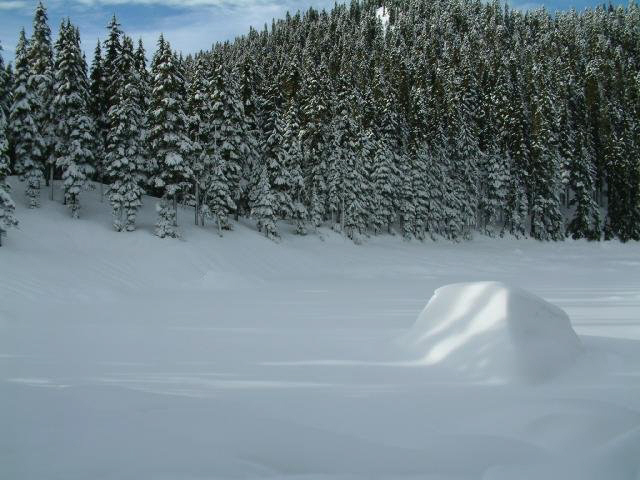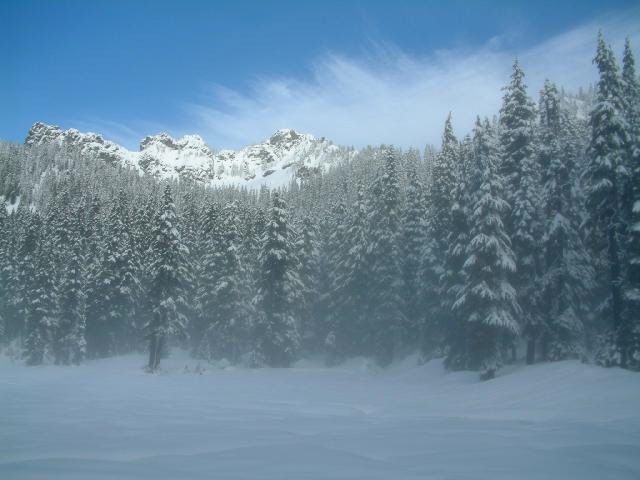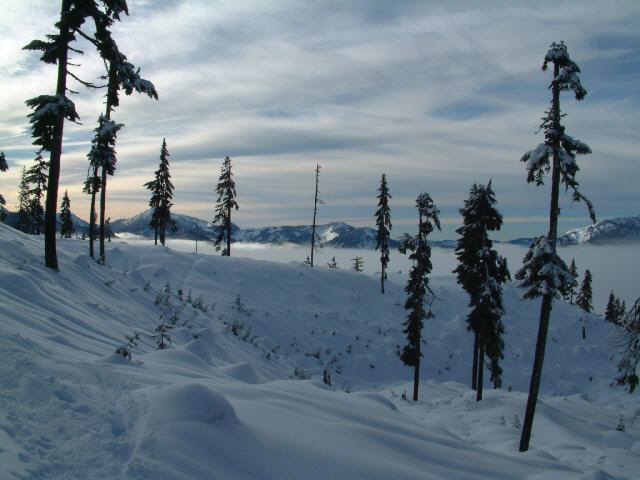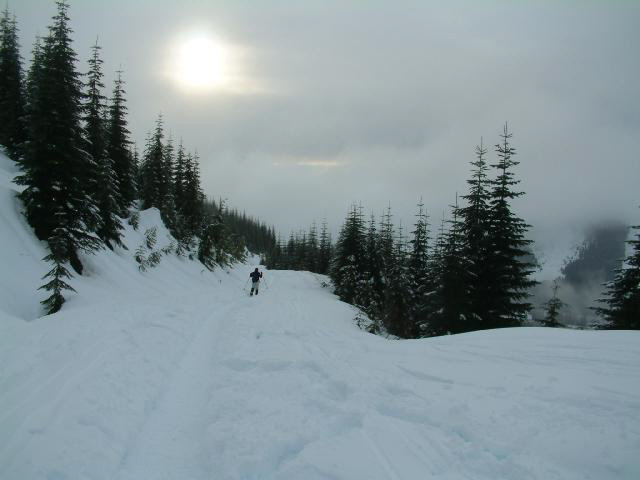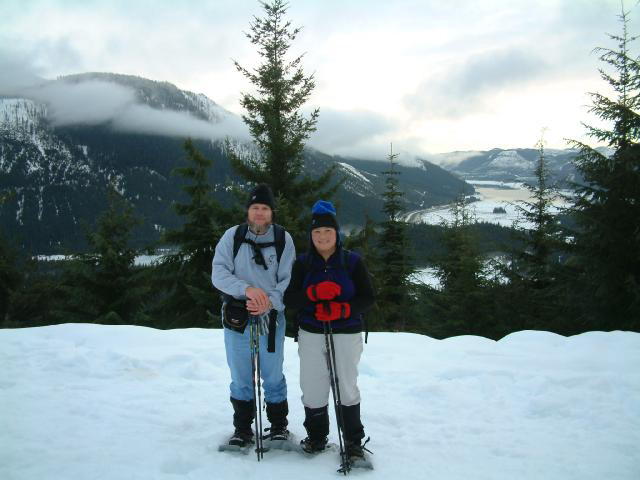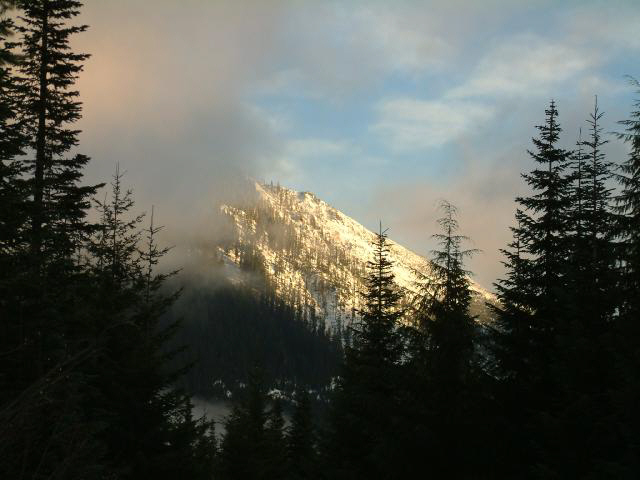 ---