Surprise and Glacier Lakes -- October 6, 2002





This hike is rated 5 boots out of 5 on the Hiking Bootometer.
Determined to actually get all the way up to Glacier Lake this time, not just to the Elusive Bridge at 2,775 feet, or to Surprise Lake at 4,502 feet, but all the way up to Glacier Lake at 4,806 feet, we headed up Highway 2 yet again, after Jack figuratively shook us from our sound sleep (for which we actually thanked him, since, although the day started off looking somewhat inclined toward inclement weather, it had, by late morning, blossomed into a beautiful late Summer / early Fall day, at least in part, one supposes, due to Jack repeatedly singing the Beatles' Here Comes the Sun till we had all heard it quite enough, thank you, Jack), and set off up the trail at precisely 9:30 AM, after the usual stop at the North Avondale Road Safeway for coffee and other necessities, and, in large part via the Surprise Lake Trail and in smaller parts via the Pacific Crest Trail and a brief trail-less, seldom-traveled, boulder-strewn, hazard-laden diversion, a short 4.25 miles and scant 3.5 hours later arrived at the beautiful and pristine Surprise Lake, at which we enjoyed the scenic vistas, and, thereafter, ascended atop a wooded ridge .75 steep miles further to the equally beautiful and pristine Glacier Lake, at which we reveled in a tasty mid-day gastronomic repast, sadly lacking, however, Ruth and her associated M&M's, and Diane and her associated bagels, but thus nonetheless refreshed and refortified, and having enjoyed the scenic vistas at length and at leisure, descended back to the still beautiful and pristine Surprise Lake, at which we once again enjoyed the scenic vistas, after which we decided, given our shared reluctance to hike in the dark, to descend back to the trailhead and our waiting vehicle, at which we arrived, with Jack leading the way, promptly at 6:30 PM, having logged a total of 10 miles, ascended an impressive 2,675 feet, descended, as expected, the same 2,675 feet, and having seen 9 hours of our lives elapse, albeit happily and wisely engaged in the enjoyment of nature's beauty and wholesome outdoor activity, shared by good friends of like mind and kindred spirit, whew.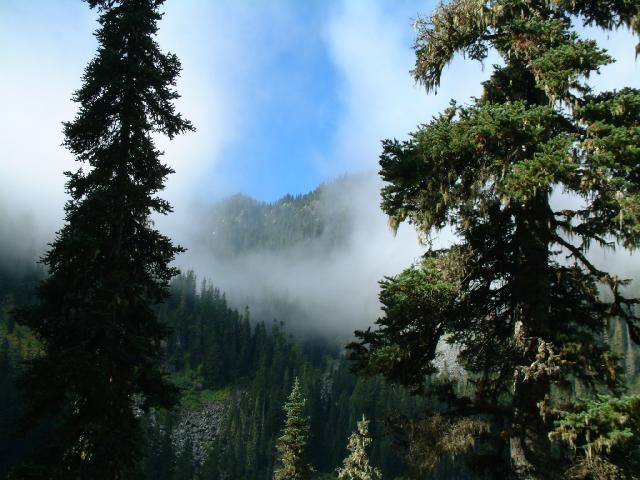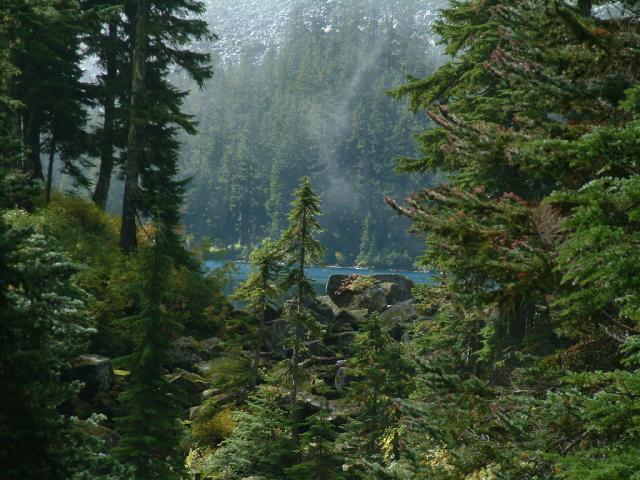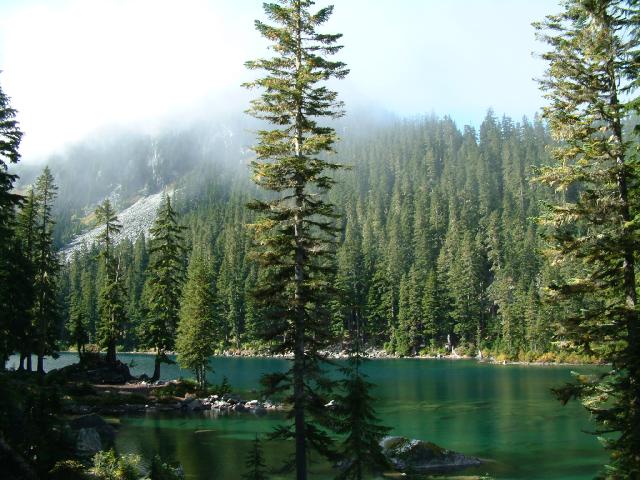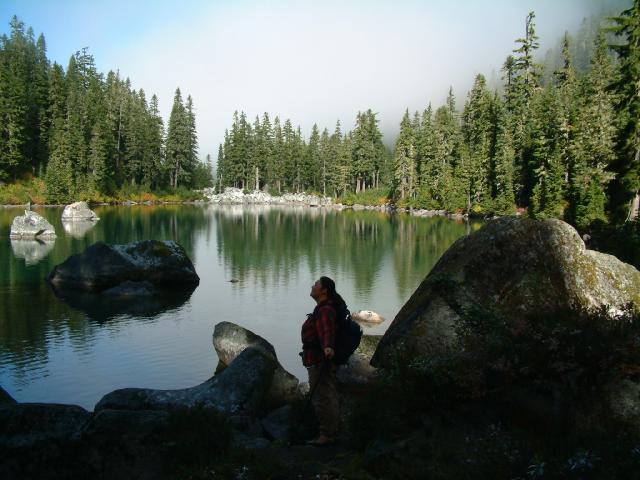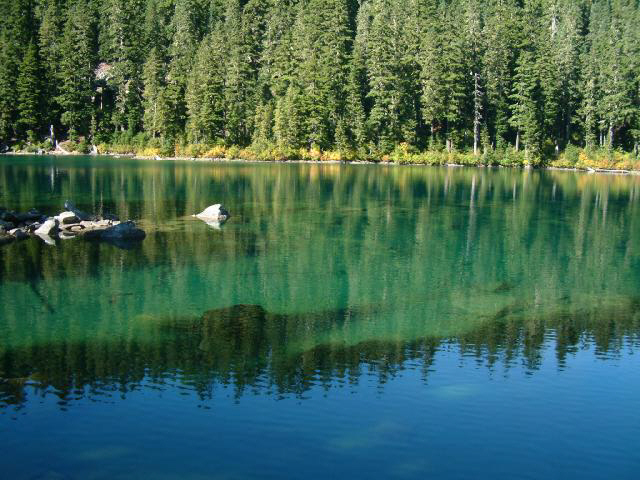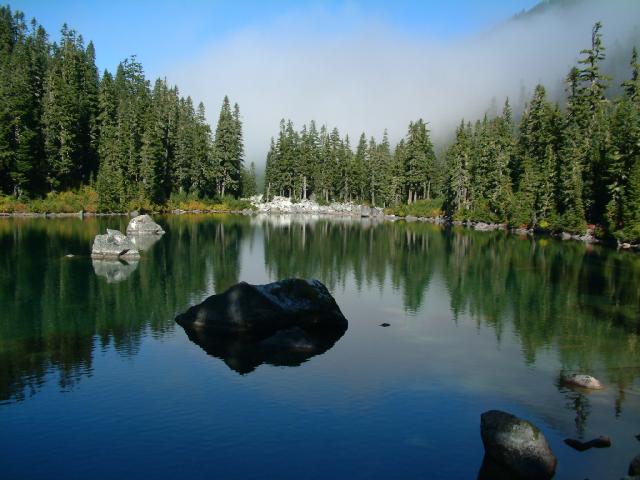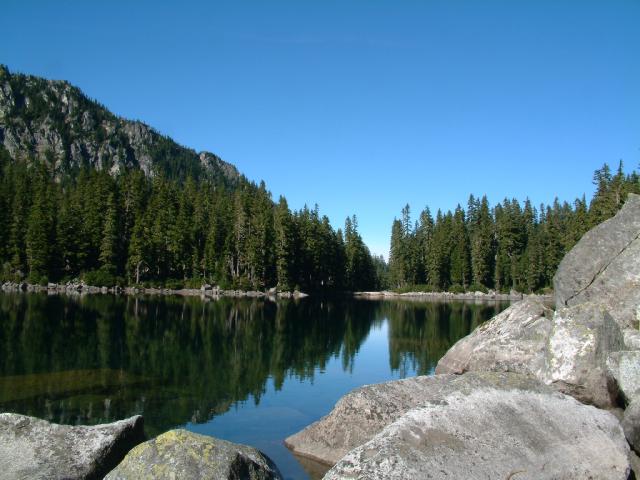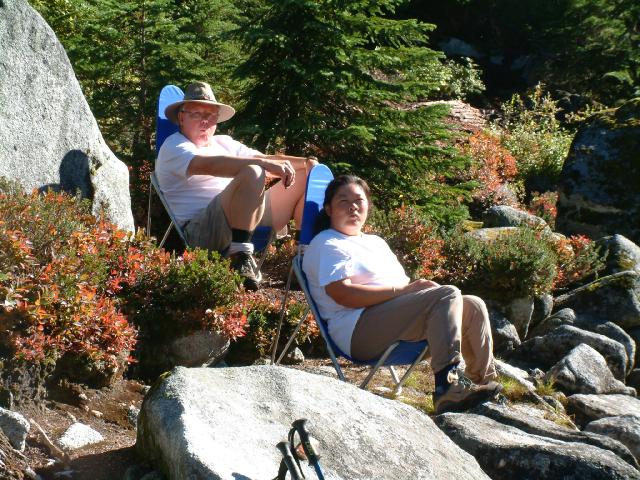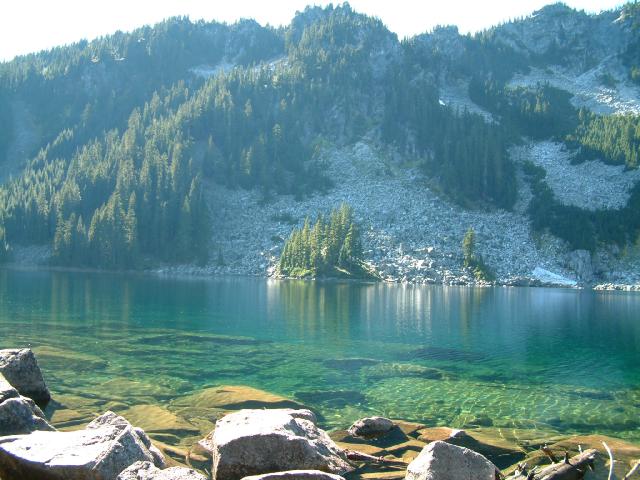 Sometimes you just have to grit your teeth and shoot into the sun...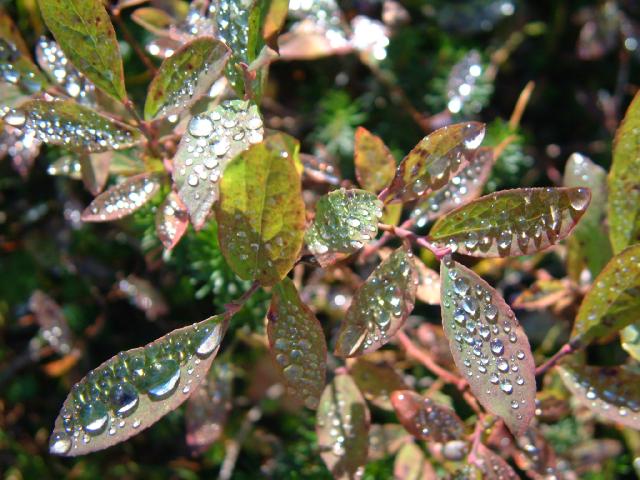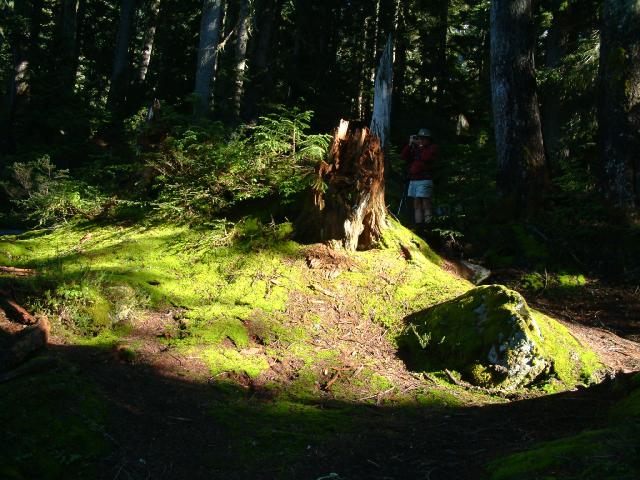 You just never know what might be lurking in the shadows...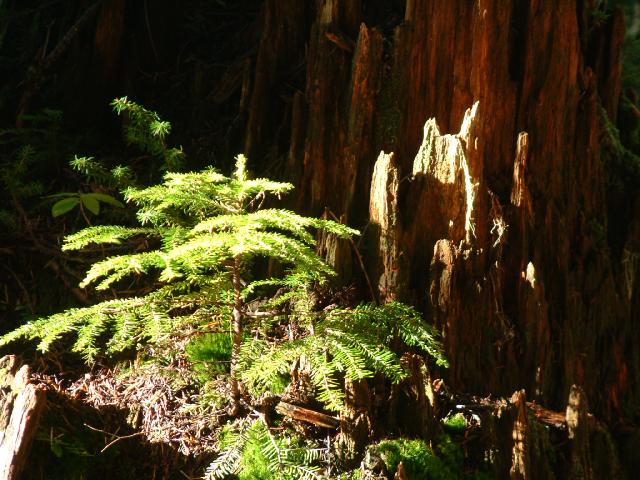 ---