Stewart Island and San Juan Island -- 08/31/02 - 09/02/02





This voyage is rated 5 mainsails out of 5 on the Voyage Mainsail-o-meter.
Jack and Ruth kindly proposed that we join them on a 3 day voyage from Anacortes to Stewart and San Juan Islands, and back to Anacortes. How could we possible say no to that?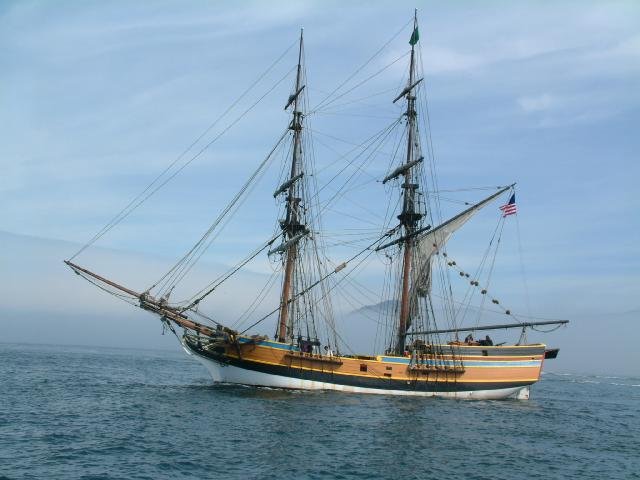 We left in a thick fog bank on Saturday morning, with Ruth gripping the air horn, and after getting out of the fog and passing James Island, encountered a 'real' sailing vessel.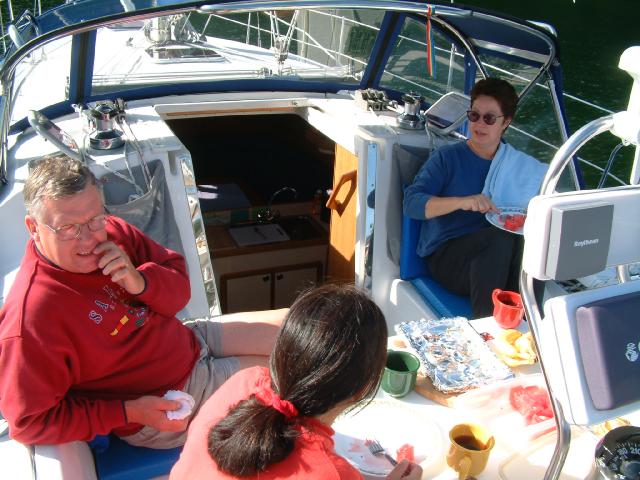 We spent Saturday night anchored in Stewart Island's Reid Harbor, and the next morning enjoyed a typically delightful 'Boat Breakfast'.
The tide was in, so the planned hike to Vancouver Island never happened, but we did have a delightful walk to the old lighthouse on Acker's Point on the Northwest tip of the island.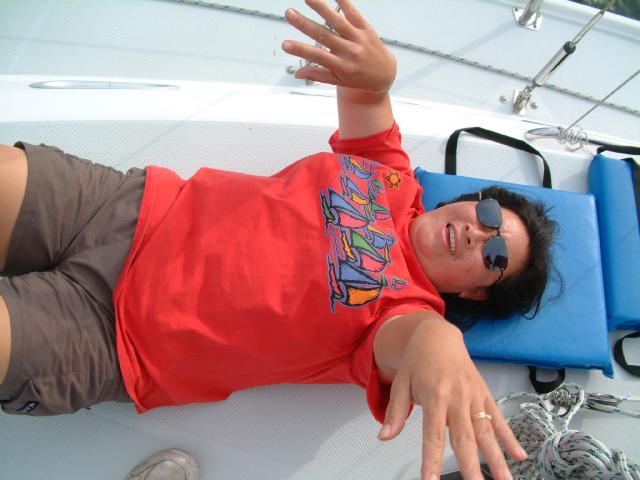 Unidentified sea life lounging on the foredeck during the passage from Stewart Island to San Juan Island.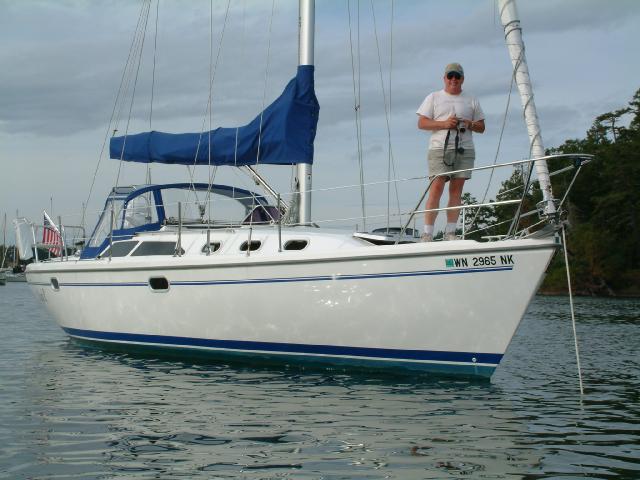 Capt'n Jack surveys the mighty Pacific from the bow while anchored in Garrison Bay.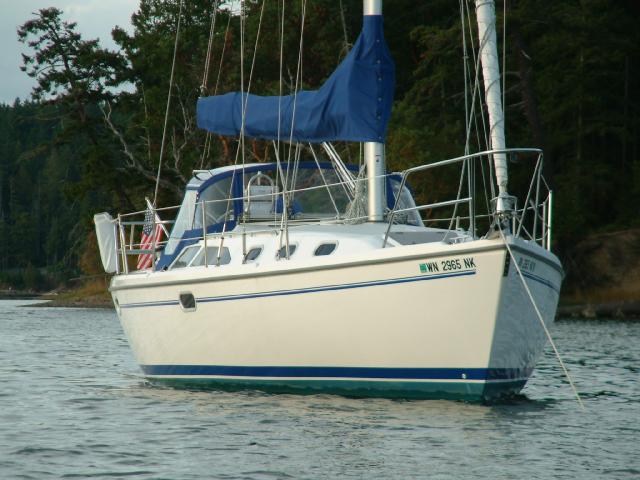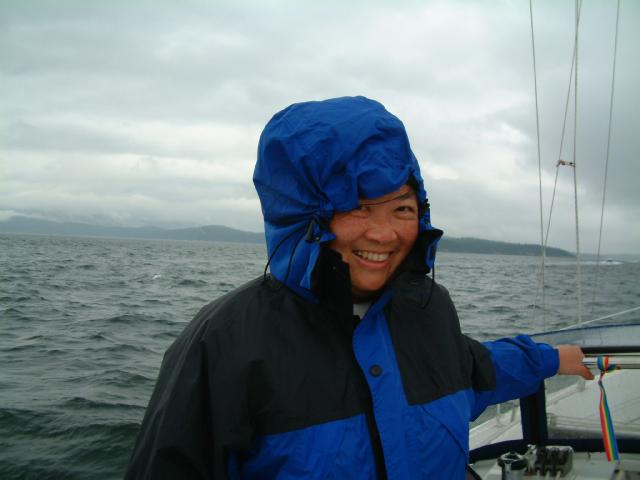 The next morning we headed back to Anacortes under power.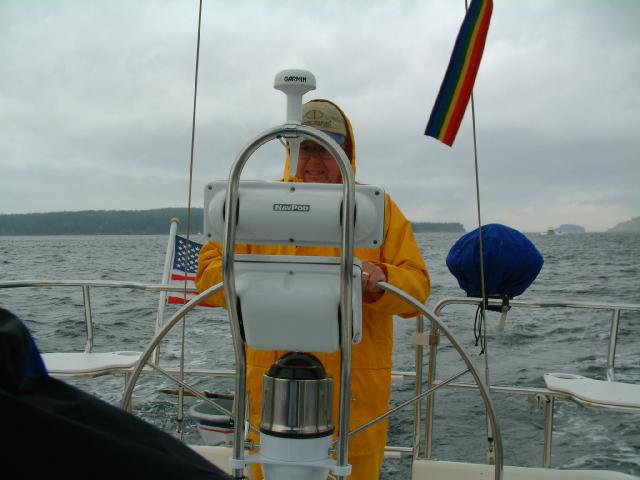 Jack got elected to spend the day in his duck suit standing in the rain, but you can see a bit of a smile (or is it a grimace?) on his face nonetheless.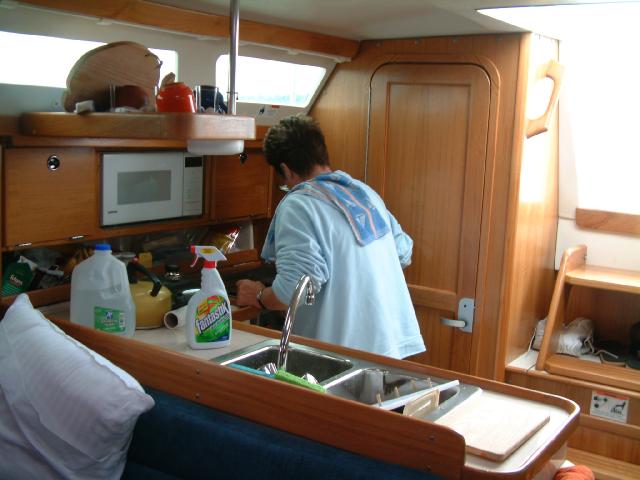 Once again, Ruth labors in the galley...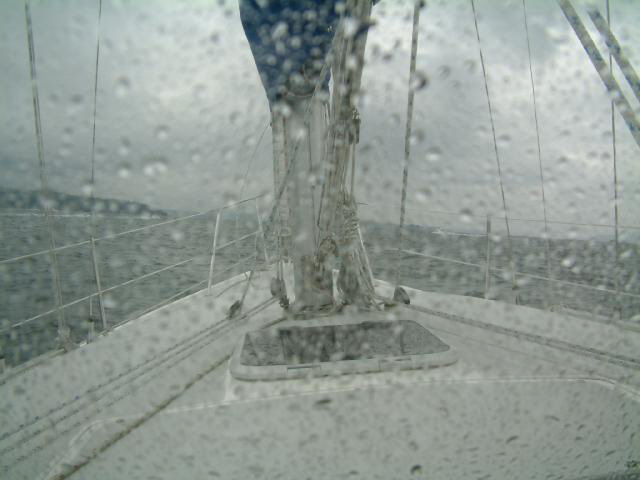 Looking forward through the raindrops on the dodger.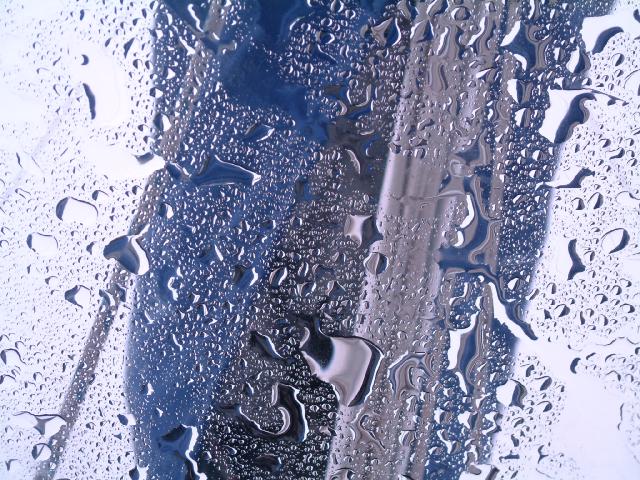 Looking up through the raindrops on the main cabin hatch.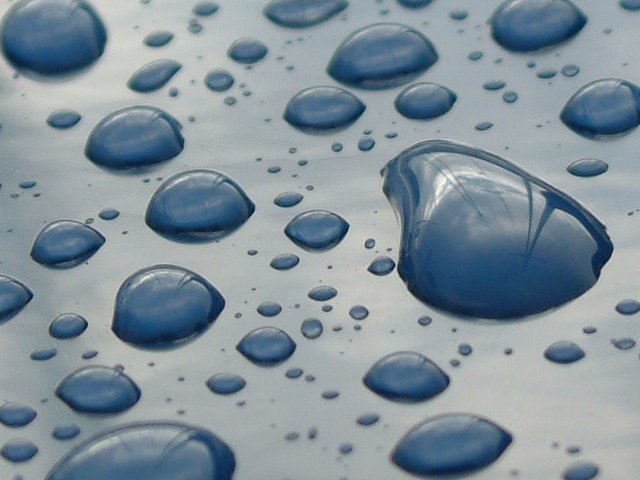 The mast and rigging reflected in raindrops on the top of the dodger.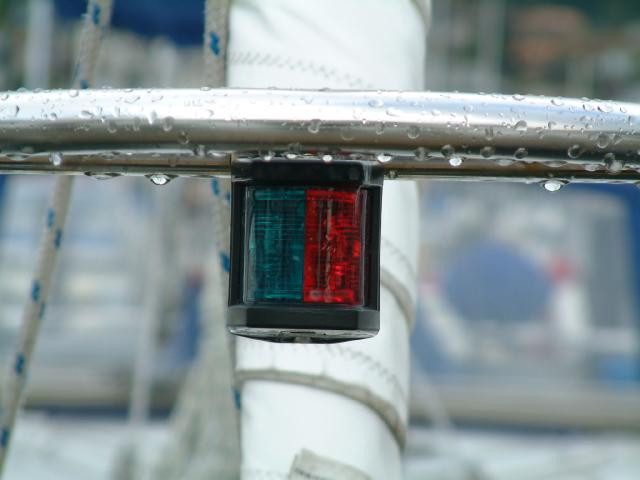 Safely home again.
Thank You Once Again, Jack and Ruth
---