The First Annual Flamingo Gala - August 16, 2002





This Flamingo Gala is rated 5 little pairs of pink flamingos out of 5 on the Flamingo Gala Flamingo-o-meter.
Click here to see the official invitation...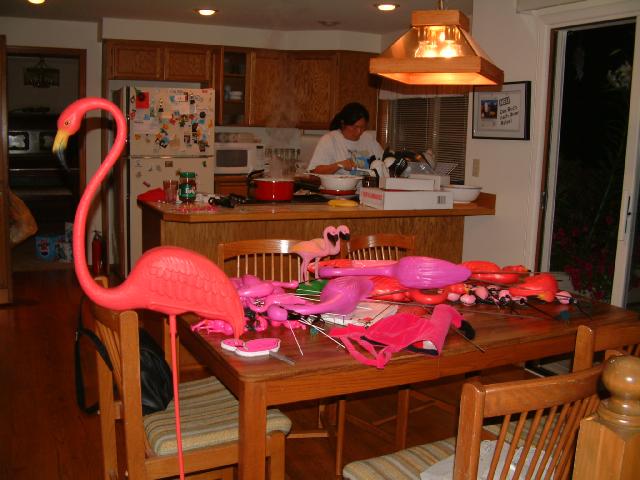 The Flamingo Gala staging area - the night before.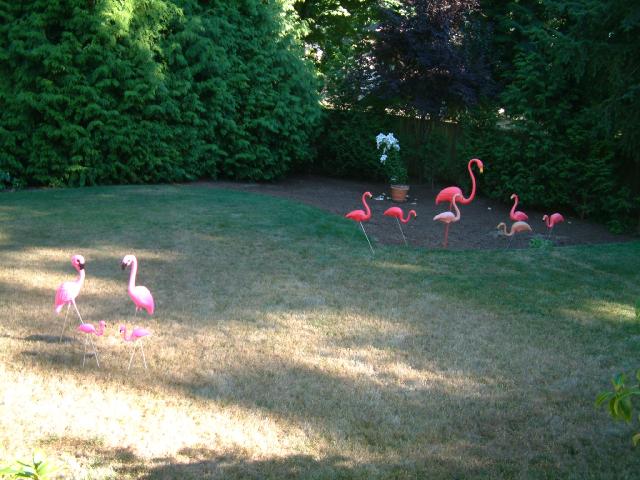 The Flamingos began to arrive mid-afternoon.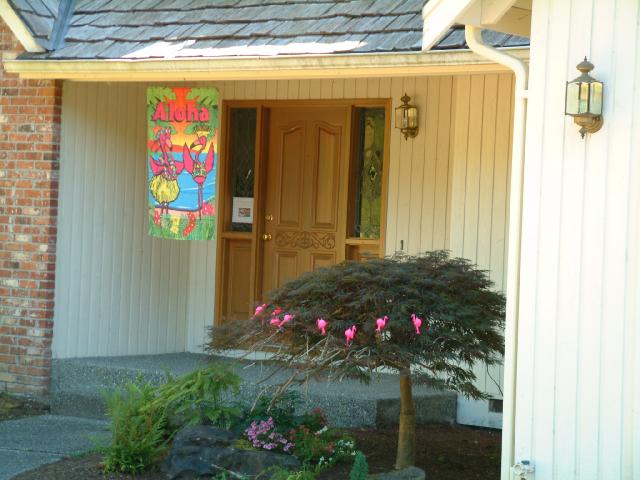 The neighbors are still wondering what was going on.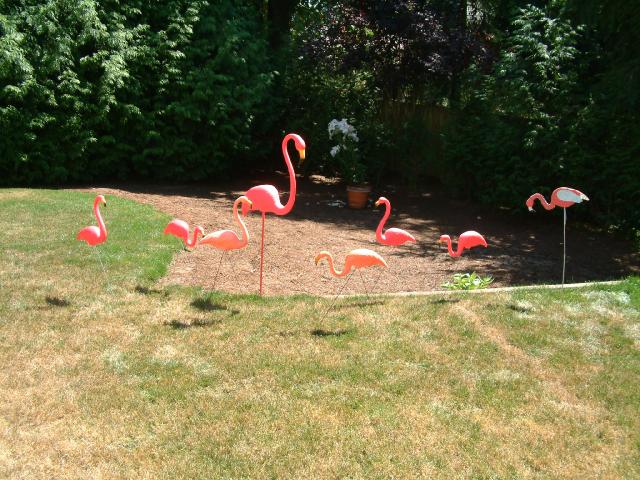 More arrivals...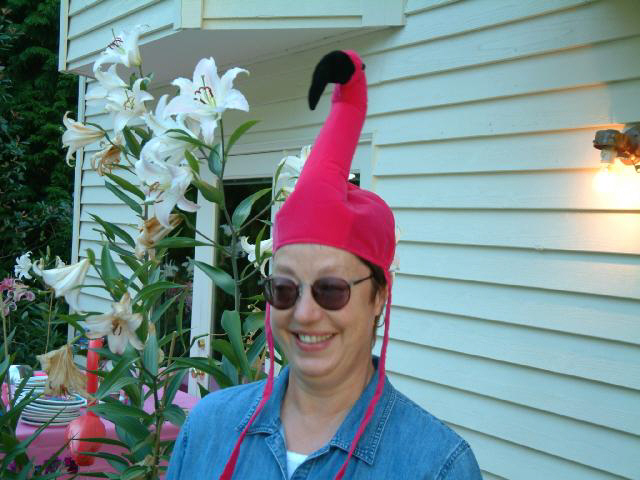 The first deployment of the Flamingo Hat - thanks for being brave, Ruth.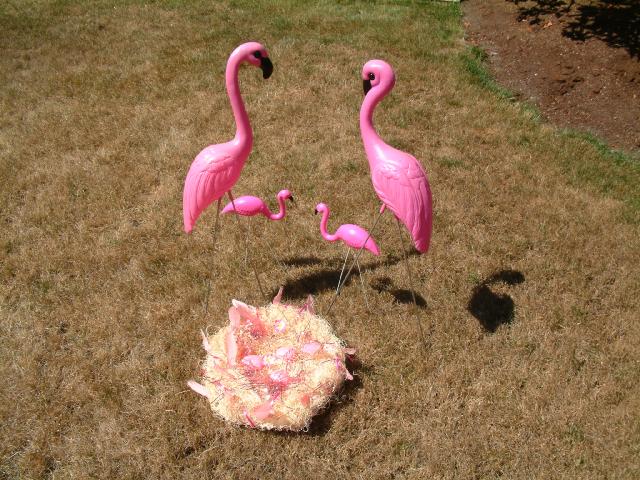 This unexpected blessed event made the day all the more memorable.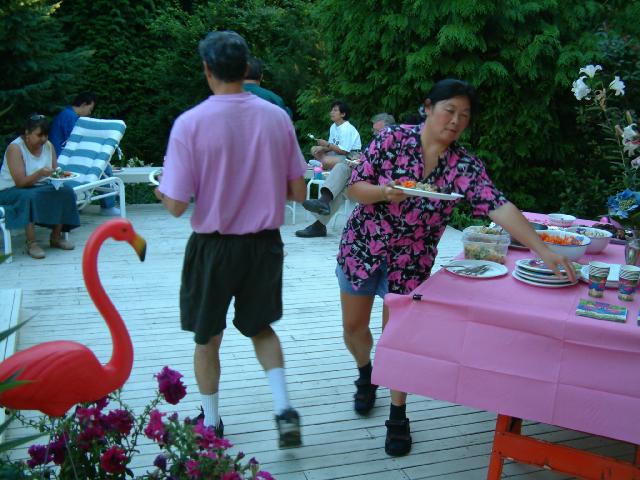 The Flamingo Filets were very popular.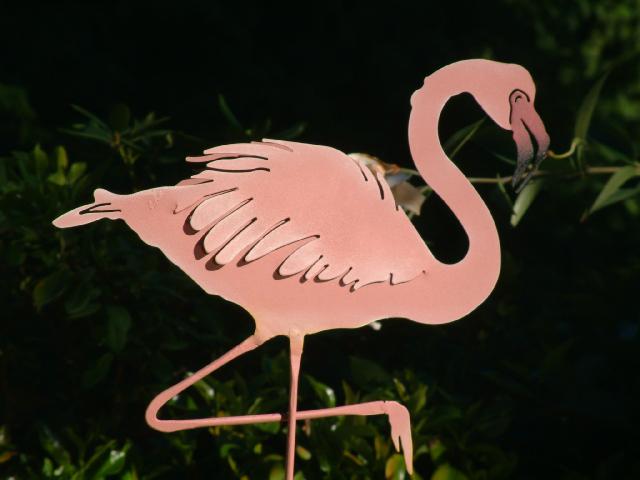 The table center piece.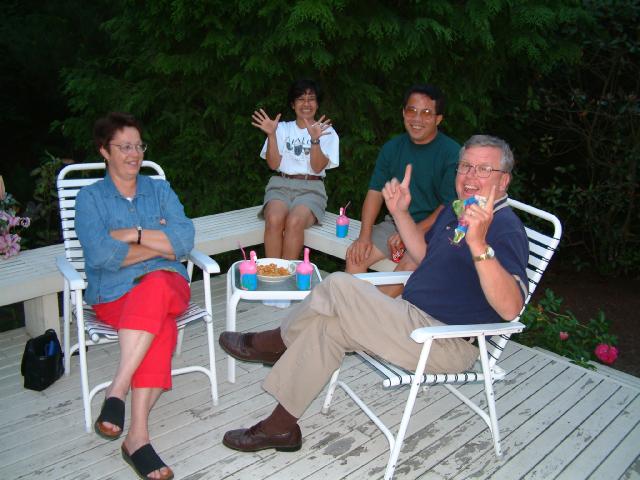 After dinner, some in the crowd got a bit unruly.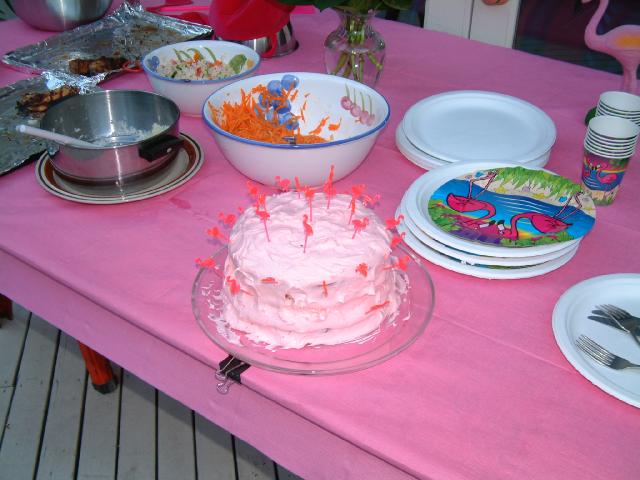 The Pink Flamingo Voodoo Cake dessert was well received.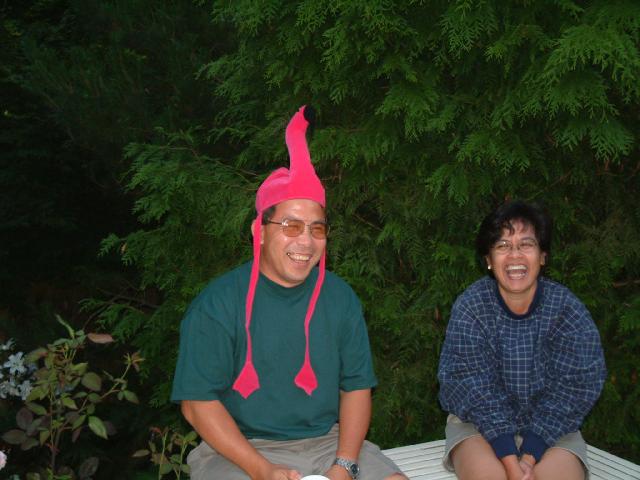 There was no over abundance of dignity displayed as the night lurched onward.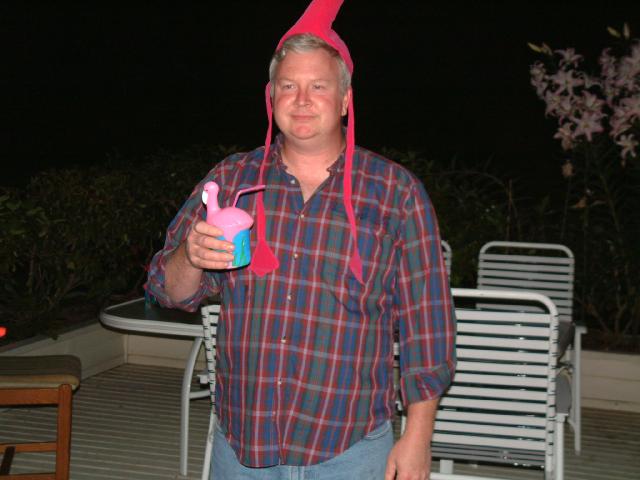 And perhaps some of us had a bit too much pink lemonade, eh Rick?
---
And as a sad footnote to this gala event...
As reported from Mesa, AZ on 09/05/02:
Wildlife News Flash
Endangered Frazee Flamingos migrate to central AZ.
An historic first for
the rare miniature flamingo breed native to Washington State.
A pair of young Frazee Flamingos were found in Mesa, AZ last week.
Initially the pair of flamingos exhibited signs of extreme exhaustion and dehydration. Both birds are recovering rapidly under the care of famed wildlife expert J. H. Trax. However, Trax has confirmed that both birds exhibit behavior suggesting they have recently suffered severe emotional trauma. Trax attributes this trauma behavior & unprecedented migration to the well-publicized 1st Annual Flamingo Gala & Feast recently held in Washington State. Endangered Frazee Flamingos were roasted and served to humans in the presence of flocks of live Frazee Flamingos! Animal lovers word wide immediately voiced their outrage over the "Barbaric Feast" and have vowed to halt such inhumane events permanently.
And now, the truth must be told...
Wildlife News Update
J. H. Trax Caught Pink-Handed
Mesa Arizona - 09/16/02
After recent reports that J. H. Trax, the notorious self-proclaimed "famed wildlife expert", is in possession of a pair of rare and exotic miniature flamingoes from Washington State, some disturbing information has surfaced and has been made available by WNN (Wildlife News Network).
Despite claims by Trax that the flamingoes simply "were found in Mesa, AZ, last week", reliable sources have reported that the flamingoes were actually illegally imported to Arizona by Trax, in violation of a whole bunch of rules and regulations, and that they were subsequently subjected to severe and indeed non-nature-lover-correct treatment by Trax. Evidence gathered by WNN shows that although the flamingoes were of sound body and mind when they arrived in Arizona, after just a few short hours in Trax's hands they were reduced to pathetic caricatures of their former proud pink selves.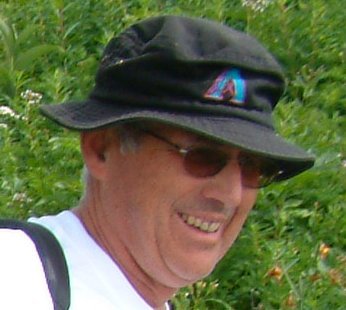 Here Trax is shown in one of his typical disguises, skulking around the Desert Botanical Gardens in nearby Phoenix, just one short step ahead of the pursuing authorities. Note his frightening "devil-may-care" smirk, reflecting his frightening "devil-may-care" attitude.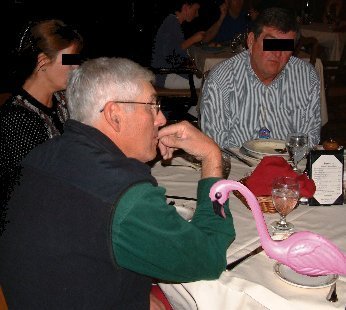 The evidence is as indisputable as it is unsavory - here we see the self-righteous Trax himself, having one of the rare and exotic endangered miniature flamingoes "join him for dinner". One can only surmise that Trax considers these beautiful animals to be nothing more than finger lickin' finger-food. And it should be noted how, in an orgy of irony, Trax's forearm, wrist, and hand almost exactly mimic the graceful flow of the flamingo's neck and head.
It has been speculated that Trax has become somewhat "unsettled" as the result of missing the First Annual Flamingo Gala in Redmond, Washington, on August 16, 2002. He was invited to attend, but refused, instead heading off to Idaho for reasons still unknown - and perhaps better left unexplored.
If you spot Trax, you are advised to call 911 or the Arizona Wildlife Federation - do not approach him yourself, and do not make any sudden movements or noises.
Further information will made available as deemed appropriate.
---