Glacier Lake Trail - March 10, 2002




This snowshoe expedition is rated 4 high-tech $60.00 polycarbonate avalanche shovels out of 5 on the Snowshoe Expedition Shovelometer.
Diane and Frank had to try out their new snowshoes, so we headed up Highway 2, past Skykomish, to the Glacier Lake trail. The sun never made it out, and we never made it to the lake, deciding instead to turn west (oops) and head straight up the side of the mountain instead of following the river, then deciding to head back down to the river and try to find the bridge, then getting maybe 1/3 of the way to the lake after crossing the bridge. Next time we'll make it...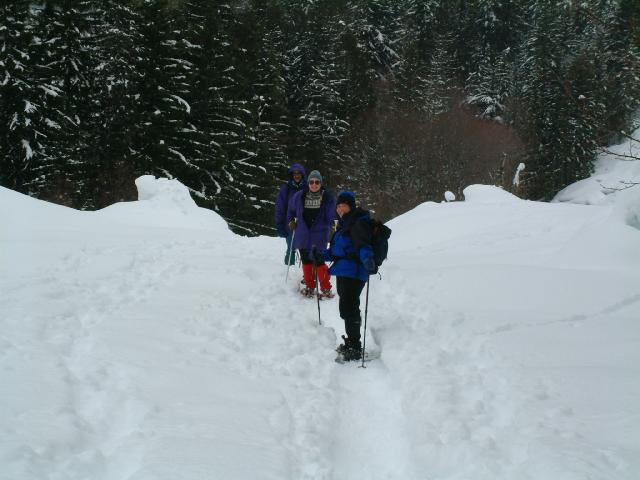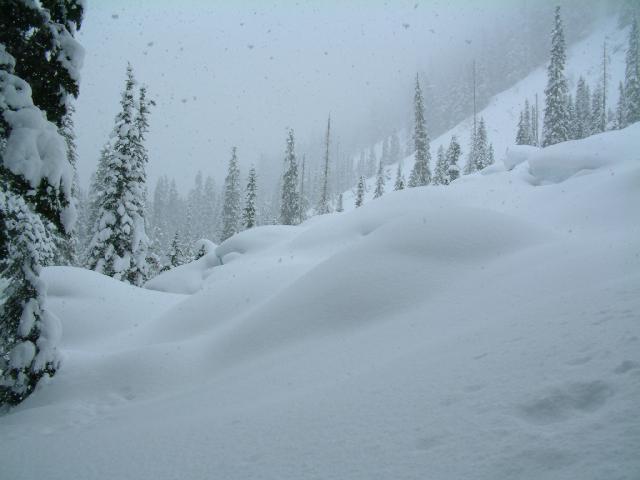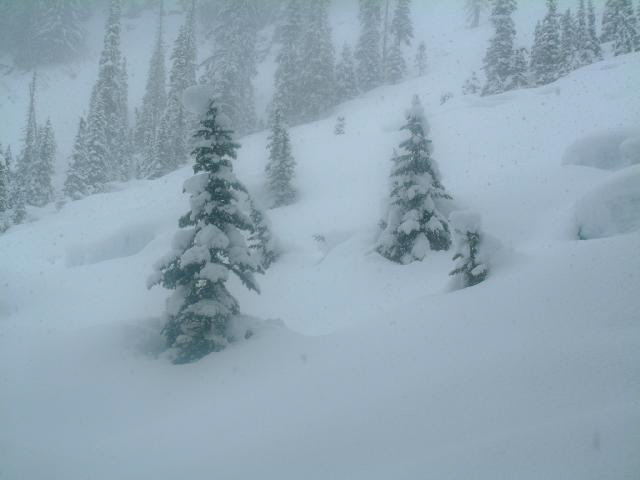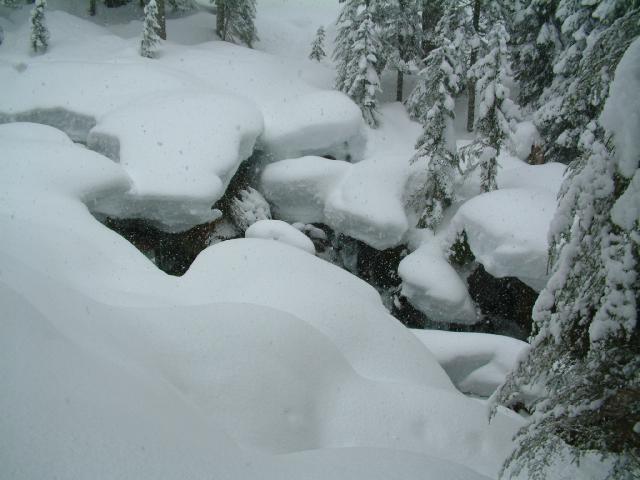 ---